Platinum is one of the rarest precious metals that has become popular among investors. It has plenty of uses in automotive, jewelry, and healthcare industries. As the world shifts to eco-friendly resources and materials, platinum's popularity is likely to keep on rising as it is considered an environmentally friendly commodity. This means that investing platinum could be one of the best decisions for 2022.
If you are here to learn how to invest in platinum, this guide will take you through all the procedures. Additionally, we have shared our handpicked brokers and the best platinum stocks to get you started in 2022.
Top 3 Brokers for Investing in Platinum
You need the best broker to invest in platinum, whether you want to buy the commodity as a physical asset, trade platinum stocks or as derivatives. The broker should meet all your trading needs to give you the best investment experience. Most importantly, it should have access to the New York Mercantile Exchange (NYMEX) and the London Platinum and Palladium Market (LLPM) where platinum stocks are listed.
With many brokers in the UK, traders and investors are finding it challenging to find the best for platinum investing. With the extensive research procedures involved, we understand their frustrations. That is why our professional analysts did all the legwork, including testing and reviewing UK brokers to recommend the top three below.
1. eToro
eToro is loaded with plenty of learning resources to help newbies develop their trading skills. There is also a demo account for practising what they have learnt about investing in platinum before taking the plunge into the real markets. eToro is also known as the best social and copy trading broker. This feature has helped many traders and you can also benefit from it should eToro be a suitable choice for you.
Regarding professional investors and traders, eToro supports them with quality research and market analysis tools. There are also additional assets like forex, stocks and cryptocurrencies to explore and diversify their portfolio.
While trading platinum stocks with eToro is commission-free, the broker charges high spreads. Furthermore, its copy trading platform is expensive to access and requires £500 as the minimum amount per trade.
2. Plus500
Investing in platinum with Plus500 requires a minimum deposit of £100, which we believe ranks among the lowest. There are no transaction or commission charges with this broker and you only get to pay spreads, which are also low. What's more, Plus500 supports investors with adequate resources for research and market analysis. You can also explore over 2,000 additional assets and see where you have more potential for profits.
Unfortunately, you need to be an active investor or trader to enjoy Plus500. This is because the broker charges an inactivity fee after only three months of not logging into your investment account. In addition, you can only trade platinum as CFDs since it does not support purchasing of the commodity as a physical asset or stocks. On top of that, Plus500's single proprietary platform limits UK investors looking for advanced platforms like MT4 and MT5.
3. Pepperstone
Getting started at Pepperstone is pretty straightforward, and with a minimum deposit of £200, the broker will redirect you to the right futures exchange where platinum commodity shares are listed. Pepperstone is user-friendly and executes trades fast. Like eToro, you can benefit from its copy and social trading platforms where like-minded investors meet, share trading ideas, and mirror positions with high-profit potential.
Pepperstone charges low commissions for platinum share trading, and you have the option to choose from cTrader, MT4 and MT5 platforms. Furthermore, it supports traders with excellent educational and market analysis resources. However, it is unfortunate that the broker does not allow purchasing of platinum stocks, and you only get to trade the asset as CFDs.
How to Buy Platinum With eToro
From our above recommendations, eToro allows you to buy platinum as a physical asset and trade it as derivatives. Below, we take you through the step by step procedures for buying platinum with the broker. Note that you can use this procedure to buy platinum on any other UK broker as long as it supports platinum investing and is regulated by the Financial Conduct Authority (FCA).
Step 1: Visit eToro's Website
Step 2: Sign Up for an Investment Account
Step 3: Verify Your Identity
Step 4: Make a Deposit
Step 5: Complete Your Purchase
You need a trading account with eToro to buy platinum, and to create one, visit the broker's website. On this page, we have shared links to redirect you to eToro's website, or you can simply search for eToro using your browser. Keep in mind that eToro also has a trading app that can help you manage your investments while on the move. Therefore, we encourage you to install it on your mobile device to alternate with desktop trading when necessary.
Once you visit eToro's website, you should proceed to complete the account registration procedure. First, however, remember to go through the broker's terms and conditions and accept them before signing up for an account. You will then share your personal information, including full names, email, phone number, source of income, etc. Furthermore, eToro requires that you create a username and password to secure your trading account.
Before approving your registration, eToro will offer you a basic knowledge test to complete. This is so that it can choose a suitable trading package based on your skill level. Additionally, you will participate in a margin trading test that determines the best leverage limit for you.
Any broker in the UK that is regulated by the FCA is required to verify the identities of their clients before having their trading accounts fully activated. Since eToro is one of the top FCA regulated brokers, it is not exempted from this standard procedure. In this regard, you will share documents to verify your identity and location. These include a copy of your ID card, passport, or driving license and a recent utility bill or bank statement, respectively.
Once eToro activates your trading account, an email notification will be sent to your email. You will then make a deposit starting from £50, which is eToro's minimum requirement to access the asset and complete your purchase. Making deposits with eToro is free of charge and can be done using various payment methods, including debit/credit cards, e-wallets, and bank transfers.
eToro will confirm your deposit and let you access platinum commodities to complete your purchase. You can also buy platinum stocks or trade the asset as CFDs, which involves speculating on the assets price movements and benefiting from the price difference. Alternatively, platinum stocks can be traded as indices whereby various stocks are included in a single investment.
Tips on How to Choose the Best Stock Broker to Invest in Platinum
The best broker to invest in platinum in the UK is the one that meets your investment needs. However, how do you identify such brokers, considering that there are plenty of them out there? Well, you need to conduct thorough research and compare their features. To simplify the research process, we share below some significant factors to consider when choosing a stock broker to invest in platinum.
Safety is paramount when using online stock brokers to invest in platinum. You want a broker that safeguards your investment funds and offers the best trading conditions to give you a fantastic experience. So, check whether they are licensed and regulated by the FCA. Using unregulated brokers is not only an illegal way to invest in the UK but puts you in a vulnerable position of getting scammed.
Trading charges vary with brokers, and it is crucial that you find the one you can afford. Start with creating a budget and using it to select a broker that fits it. You do not want to end up spending more than you had planned for and feel emotionally frustrated. Therefore, consider commissions, spreads, minimum deposit, inactivity fee, financing costs, and more.
Whether you are buying platinum stock or trading the asset as CFD, you want a broker with a fast trade execution speed. Additionally, a broker's platform should be user-friendly and support you with quality trading tools for strategy development. If you have no experience with online brokers, find one that offers a demo account for testing it and experimenting with how investing in the real market feels.
As a trader or investor, you should be open to trying new markets and discovering new opportunities. Other than platinum, find a broker with additional assets, weather more stocks, forex, cryptocurrencies, mutual funds, etc. You should also be able to trade the assets offered as CFDs and indices.
It is important to find a broker you can trust and entirely rely on. For instance, choose a broker with a trading app to help you manage your investments on the move. In addition, the broker should have a dedicated customer service that you can reach out to and find relevant solutions to any arising issues.
Reviewing user comments and ratings on Google Play, the App Store, and Trustpilot is a crucial step to determine whether a broker fits your trading requirements. User reviews give you an insight into what to expect with a broker so that you can fully prepare before beginning your investment ventures.
Trading Platinum as a Stock or as a Commodity
Platinum is a rare precious metal, and its uniqueness keeps it in high demand. For this reason, it is essential to know how to trade the commodity and take advantage of it when an opportunity arises. For example, you can trade platinum as a stock whereby you find platinum mining companies and invest in their shares. Alternatively, you can purchase ETF shares that specialise in the commodity.
Platinum can also be traded as a physical commodity where you buy the asset as coins or bars and take full ownership. This trading method is not as common as platinum stocks since it involves finding safe storage and insuring the commodity. Therefore, if you want to invest in platinum, we recommend trading its stocks. You can also trade platinum as CFDs, ETFs, indices, and futures contracts.
Platinum Stock Price Today
The platinum stock price is driven by investment and industrial demand, and for this reason, it keeps on fluctuating. Therefore, as an investor, it is crucial that you stay abreast with the commodity's current share price to create the best strategy that will maximise your profit potential.
The below live chart shows the current stock price of platinum. In addition, the chart shows historical information and any other data to help you in your analysis.
Best Platinum Stocks for 2022
Platinum is becoming popular among investors, meaning that its value is likely to keep rising and benefit investors who put up their money to it. Below are our selections of the best platinum stocks to watch out for in 2022.
This is the world's largest producer of platinum, and it's based in Johannesburg, South Africa, with other offices in the US, China, and Europe. It is known to account for 38% of global platinum production. You will find its shares on the Johannesburg Stock Exchange under the ticker AMS. Its services include mining and recycling. It also produces other commodities, namely rhodium, palladium, iridium, osmium and ruthenium.
Impala Platinum is another South African based platinum mining company. Founded in 1966, the company continues to extend its services across the globe, including in Zimbabwe and Canada. It also has an interest in other companies producing palladium, copper, cobalt, nickel and other platinum group metals. Like the Anglo American Platinum, you can find its shares listed on the Johannesburg Stock Exchange.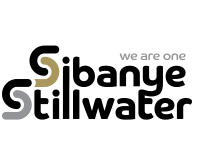 This is another leading producer of platinum that also specialises in gold. The company is currently based in South Africa with extended operations in the US, Argentina, Canada, and Zimbabwe. Its shares are listed on the Johannesburg Stock Exchange and the New York Stock Exchange.
Founded in 2000, Platinum Group Metals is based in Canada. Besides mining platinum, it focuses on ruthenium, rhodium, osmium, palladium and iridium. These metals are rare and highly valuable, making them worth investing in. Platinum Gold Metals also focuses on next-generation battery technology and South African mining properties.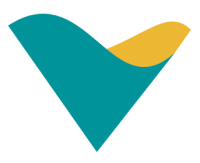 Vale is one of the largest global platinum miners that also produces iron ore, pellets and nickel. Founded in 1942, the company is Brazilian based and extends its services across upto 30 countries globally. Vale also works with logistics, energy and steel making.
FAQs
Is there stock for platinum?
Yes. There are plenty of company stocks that you can easily access through online brokers. Examples of platinum stocks are listed above.
What is the stock symbol for platinum?
The stock symbol for platinum is PL. It is listed on various exchanges globally depending on a company's location.
Is platinum better than gold as an investment?
Yes and No. Gold and platinum are both profitable assets to invest in, and we can't specify if the former is better than the latter and vice versa. The best investment security will depend on how well you understand it and its risks.
Is platinum a good investment in 2022?
Absolutely. Platinum has become popular in recent years, and with increased demand comes increased value. This means that investing in platinum can earn you good profits, but you need to first conduct thorough research and market analysis.
Why is platinum cheaper than gold?
One of the reasons why platinum is cheaper than gold is because it is more dense and rare. What's more, gold is less volatile than platinum.
Is palladium better than platinum?
No. Both palladium and platinum are strong precious metals primarily used in manufacturing jewellery. So, if you want to choose one for investment, it all comes down to personal preference and pricing.
Is there stock for platinum?
What is the stock symbol for platinum?
Is platinum better than gold as an investment?
Is platinum a good investment in 2022?
Why is platinum cheaper than gold?
Is palladium better than platinum?
Conclusion
Platinum is a rare precious metal compared to gold and silver. While we recommend it for investment, choosing whether or not to buy or trade platinum is a personal choice. Many investors once overlooked this commodity, but it has become one of the preferred assets for making profits. Platinum has a lot to offer, including hedging existing investments and storing wealth.
To increase your chances of profits from the commodity, you need to thoroughly conduct market research and analysis. On top of that, you should choose the best broker for platinum investing like the three we recommend above.