Cryptocurrency investment is widespread in the UK, and traders are trying to find ways to easily venture into the activity. To get started, you must be knowledgeable about how the cryptocurrency market works and all the risks that could minimize your profitability. Note that cryptocurrencies are highly volatile assets, and you must also be prepared to thoroughly analyze the markets for the best strategy development. Most importantly, trade with the best crypto brokers in the UK that complement your requirements.
Based on our experts' research findings, UK traders are experiencing the challenge of choosing the best brokers for their cryptocurrency trading ventures. In this regard, we did the legwork and list below the best ones that underwent thorough tests and comparisons.
List of the Best Cryptocurrency Brokers in the UK 2022
eToro – Overall Best Crypto Broker in the UK
Plus500 – Best Crypto Broker for Bitcoin Trading
Avatrade – Best Cryptocurrency Broker for Mobile Trading
CMC Markets – Best Broker for Crypto Newbies
IG Markets – Largest Cryptocurrency Broker in the UK
Forex.com – Best FCA Regulated Crypto Broker
Compare Best Crypto Brokers in the UK
The UK hosts hundreds of cryptocurrency brokers, making the research procedure lengthy and overwhelming. On average, we spent more than 150 hours to ensure we recommend the most deserving brokers. Some of the elements we took into account include:
Crypto Assets
Licenses & Regulation
Minimum Deposit
Software
Payment & Withdraw Options
Money Insurance
It is our standard procedure to ensure we get accurate findings in any research process. Therefore, we thought it is best to combine our findings with user recommendations from Google Play, the App Store, and Trustpilot. We even rated our findings, and below is a sample table showing how we rated the top brokers.
Compare with other broker
License
Fee on Bitcoin
Minimum deposit
Software
Payment
Money Insurance
ASIC, CySec, FCA
1%
$10
eToro Proprietary Platform
Credit card, PayPal, Bank transfer, Neteller, Skrill, iDEAL, eToro Money, Klarna/Sofort Banking, Online Banking, POLi, Przelewy 24
Yes (up to $1,000,000)
FCA, ASIC, CySEC, EFSRA, SFSA, FSA
Free (Additional fees may apply)
$100
Plus500 Webtrader
Bank Wire Transfer, Credit cards, Paypal, Skrill, Trustly
Yes, up to €85,000 (£73,392 )
CBI, ASIC, FCA, FSCA, FSA, FFAJ, CySEC, ADGM, FRSA, ISA
Free
$100 (£72)
MetaTrader 4, MetaTrader 5, WebTrader, Automated trading, Mac Trading, AvaTradeGO, AvaOptions, Mobile Trading, AvaSocial
Credit Card, FasaPay, MoneyGram, Perfect Money, Skrill, Swift, Webmoney, Western Union, Wire Transfer
Yes, up to $1,000,000
FCA, BaFin
From 0.7 pips
No
MetaTrader 4, Web Platform, Mobile Trading Apps
Credit cards, Paypal, Bank Wire Transfer
Yes (up to £85,000)
ASIC, FCA, CySec, BaFin, DFSA, FSCA, FMA, MAS
2,58%
$300
MetaTrader 4, ProRealTime, APIs, L2 Dealer
Paypal, Bank Wire Transfer, Credit cards, Neteller, Skrill
Yes (up to £85,000)
CFTC, ESMA, FCA
0.2 – 1.6 pips
$100 (£72)
MetaTrader 4, MetaTrader 5, MetaTrader Web, MetaTrader Mobile, MetaTrader Apps, VPS Hosting
Bank Wire Transfer
Yes (up to £85,000)
Compare brokers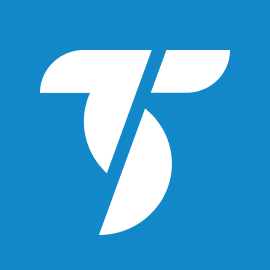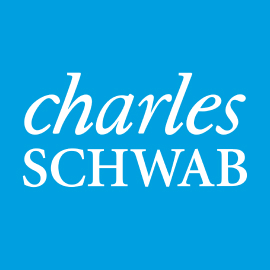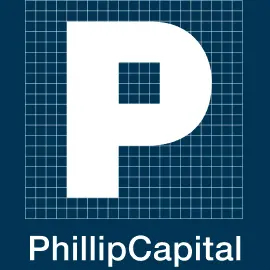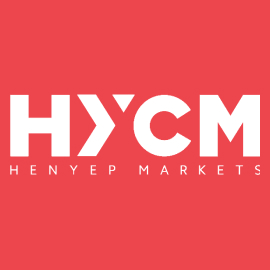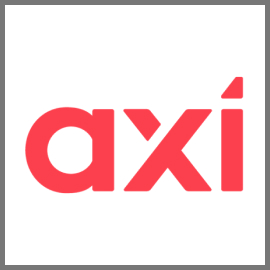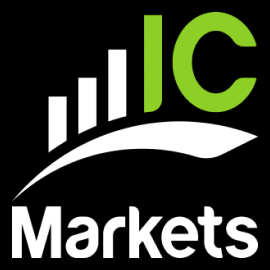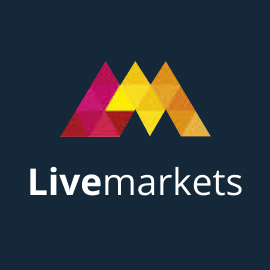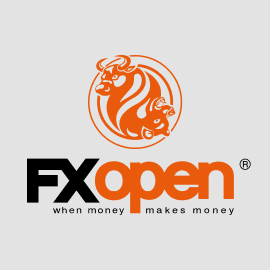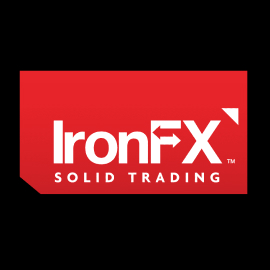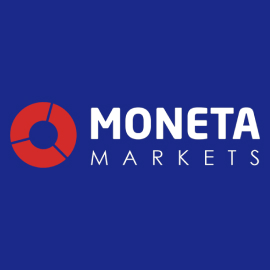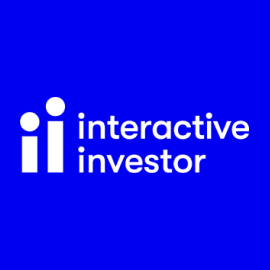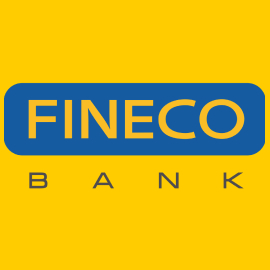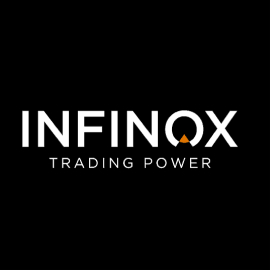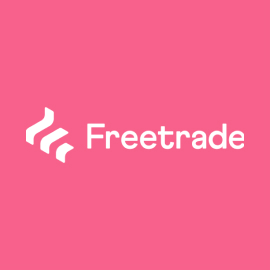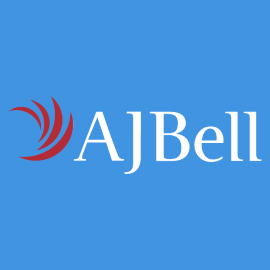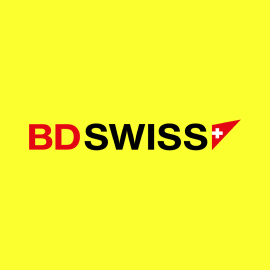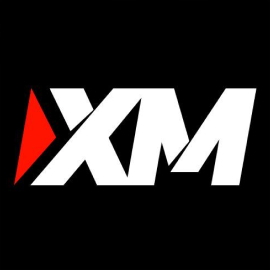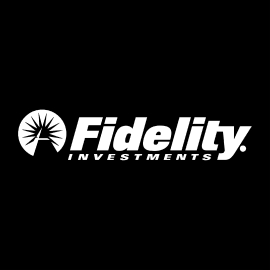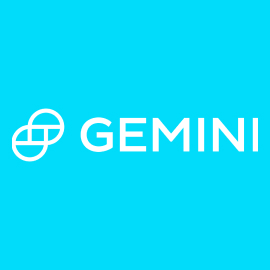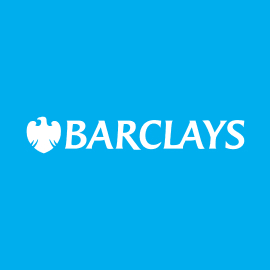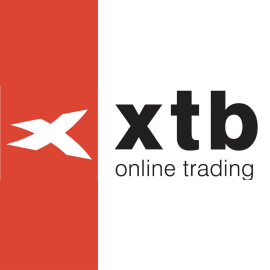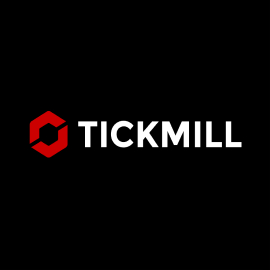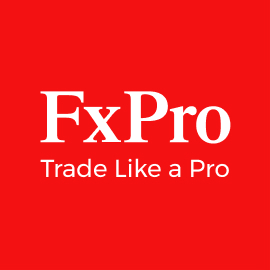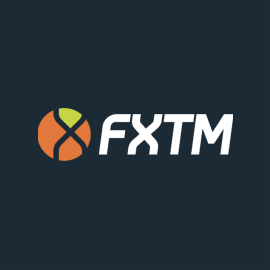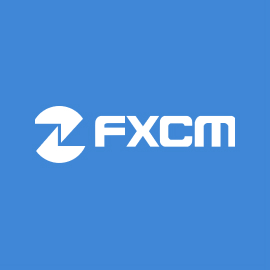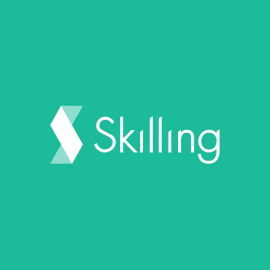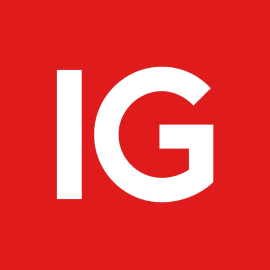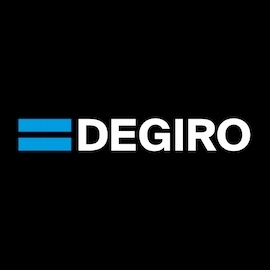 1. eToro – Overall Best Crypto Broker in the UK
There are over 33 cryptocurrencies hosted by eToro, including Bitcoin, Bitcoin Cash, Ethereum, Ripple, Litecoin, Dash, etc. Besides using eToro to purchase a cryptocurrency of your choice, you can also trade the assets as CFDs or crypto cross pairs. These trading methods are highly risky, and we recommend them to experienced cryptocurrency traders.
Alternatively, eToro allows you to purchase cryptocurrency shares of reliable companies. All you need to do is conduct your research to identify the best. Plus, you can trade your preferred crypto against fiat currencies, whether US dollar, Euro, Pound, etc.
Regarding cryptocurrency trading charges, you will only pay spreads as there are no commissions attached. Getting started only requires a minimum deposit of £50, which is low for budget-conscious traders. Lastly, its platform is user-friendly, hosts quality analysis and skills development tools, and features social and copy trading to maximize your experience. All you have to do is test it via its demo account and see if it meets your cryptocurrency trading needs.
Pros
Commission-free cryptocurrency trading
CopyTrader and social trading platforms featured
Regulated by world-renowned authorities, including the Financial Conduct Authority (FCA) in the UK
Plenty of cryptocurrency assets is available
Cons
Research and skills development resources are limited
2. Plus500 – Best Crypto Broker for Bitcoin Trading
*Illustrative prices
Bitcoin is a popular asset not only in the UK but globally. Besides being a store of value, many individuals use it for online purchases. This makes Bitcoin one of the most sought-after and lucrative assets with the best broker. Plus500 is the best for Bitcoin trading in the UK since it only allows CFD trading. As a result, you only get to focus on the speculative part of trading Bitcoin and benefit from the price difference.
The best element about trading Bitcoin with Plus500 is that it offers you leverage on crypto orders to upto 2:1. Moreover, there are additional cryptocurrencies like Ethereum, Bitcoin Cash, Litecoin, etc., that you can use for portfolio diversification. On top of that, it is among the cheapest Bitcoin brokers in the UK since there are no commissions but low spreads. All you need is a minimum deposit of £100, and you are good to go.
Finally, Plus500 operates seamlessly on mobile devices, making it easy for traders to manage their positions on the move. Like eToro, the broker has a demo account to test it out with.
Risk Warning: 77% of retail investor accounts lose money when trading CFDs with this provider. You should consider whether you can afford to take the high risk of losing your money.
Pros
Bitcoin trading is commission free
Competitive spreads
User-friendly trading platform with quality trading resources
Cons
Limited learning resources compared to what its peers offer
Only recommended to CFD traders
3. Avatrade – Best Cryptocurrency Broker for Mobile Trading
Mobile trading has become a necessity in the cryptocurrency trading space since it allows you to easily monitor your positions and make the best decisions. AvaTrade is an excellent choice for mobile trading, considering that it is highly rated by users on Google Play and the App Store. So, whether you are using an Android or iOS mobile device, simply visit your app provider to install the app on your mobile device and start trading.
Besides being the best cryptocurrency broker for mobile trading, Avatrade is also cost-effective. You only need a minimum deposit of £100 to get started. Moreover, CFD cryptocurrency trades attract low spreads since there are no commissions. On top of that, there are over 15 cryptocurrencies for portfolio diversification.
Like the web platform, AvaTrade's mobile version is user-friendly with an intuitive user interface. The broker also allows transactions using various payment methods, including PayPal, debit/credit cards, and bank transfers.
Pros
Regulated by the best authorities globally, including UK's FCA
Reliable mobile trading platform that is highly rated on Google Play and the App Store
Over 15 cryptocurrencies to choose from
DupliTrade social trading platform that connects like-minded traders
ZuluTrade copy trading platform traders can use to follow and mirror expert traders' positions
Cons
Accessing the copy and social trading platforms require high minimum deposit
It has a £50 per quarter inactivity fee that kicks in after three months
4. CMC Markets – Best Broker for Crypto Newbies
New UK cryptocurrency traders require a broker that will fully support their activities for maximum experience. CMC Markets has proven efficient and user-friendly for newbies. Plus, it hosts a wide range of cryptocurrencies, including Bitcoin, Ethereum, Litecoin, Ripple, Dash, etc. This allows you to test them to see which one works best for your strategy. On top of that, CMC charges low spreads — a perfect element to help you avoid risking a lot of funds.
Another element that makes CMC Markets the best for newbies is its detailed account opening procedure. All you need is your personal details and verification documents to get your trading account fully activated. Plus, you have access to unlimited learning resources to boost your skill level. Although you only get to trade cryptocurrencies as CFDs, it is a perfect opportunity to focus on strategy. You do not need to worry about research materials since this broker also hosts them in plenty.
Our Introductory Guide For Beginners: How To Trade CFDs can help you pay more attention on a strategy if you are a newbie.
Lastly, we all know how volatile the cryptocurrency market can be, and at times, you need to make huge investments to maximize profitability. CMC Markets lets you apply leverage of up to 2:1 on your trades. However, remember that you must be sure of your strategy before going into margin trading since you can lose a lot of money.
Pros
Low spreads for cryptocurrency trades.
User-friendly and customizable platform with advanced features.
Plenty of learning and market analysis resources.
Cons
Limited to only cryptocurrency CFD trading.
5. IG Markets – Largest Cryptocurrency Broker in the UK
IG Markets has been existing for decades and has become one of the largest brokers for CFD trading globally. It hosts a gazillion assets, including popular cryptocurrencies, namely Bitcoin, Ethereum, Litecoin, Bitcoin Cash, Dash, etc. Moreover, you get to trade cryptocurrencies at low spreads, making it an attractive option for budget-conscious UK traders.
Another element that makes IG Markets the largest in the UK market is the availability of trading resources. For instance, you get plenty of market analysis tools on quality platforms to maximize your experience. These platforms include the MT4, L-2 Dealer, and ProRealTime. Plus, the broker has an IG Community platform where crypto traders can meet and socialize as they share ideas that can transform their strategy development.
Unfortunately, you can only trade cryptocurrencies as CFDs with this largest broker in the UK. On the good side, focusing on CFD trading only opens up more opportunities to focus on becoming a successful CFD Trader. There is also an IG Academy and demo account to build your skills before diving into the real market.
You can read more about The Best CFD Brokers In The UK in our article.
Pros
Wide range of cryptocurrency instruments.
Advanced trading platform, including the MT4 for cryptocurrency trading.
Low spreads.
Plenty of educational and research tools.
Cons
Charges transaction fees when using debit/credit cards.
6. Forex.com – Best FCA Regulated Crypto Broker
Although all the above brokers are FCA regulated, Forex.com stands out in this category of the elements it features. For instance, the broker provides a wide selection of cryptocurrencies, including Bitcoin, Ethereum, Litecoin, and Ripple, all of which can be traded as CFDs. The best element about trading these cryptocurrencies with Forex.com is that you only get to incur low spreads. This, combined with its impeccable market analysis tools, makes it stand out among the rest.
Using Forex.com for your cryptocurrency trading activities means trading the assets as CFDs. Although you are limited to one specific trading method, you get to fully focus on it and quickly build your skills to become independent. Plus, you can advance your activities using the MT4 platform that hosts advanced features and tools.
To get started with Forex.com, a minimum deposit of £100 is required. In addition, you only need one unit of cryptocurrency to start investing with Forex.com. However, consider testing it first using its risk-free demo account before committing.
Pros
Offer MetaTrader 5 platform for cryptocurrency CFD trading.
Low spreads.
Regulated by world-class authorities, including the FCA.
Cons
Limited selection of cryptocurrencies.
How to Choose the Best Crypto Broker in the UK
The best cryptocurrency brokers in the UK are challenging to find, and that is why we have recommended the top brokers to choose from. If our recommendations don't suit your needs and you need to conduct further research, below and the main factors to consider.
It is only legal for you to trade cryptocurrency if you use a licensed and regulated broker by world-class authorities, such as the Financial Conduct Authority (FCA). The more licenses a broker holds, the better for proving their credibility.
If you are a beginner, we advise you to choose a broker that offers plenty of cryptocurrency instruments to invest in. This is so that you have different instruments to try before making a final choice.
The best cryptocurrency broker should be backed up with a reliable, user-friendly, and intuitive design platform. It should execute trades fast and be supported on mobile devices so that even when you are not close to your desktop, you can still keep track of your trading activities.
You are likely to incur spread charges from a broker offering cryptocurrency CFD trading. These spread charges vary, and so, we advise you to confirm your investment capital before diving straight in.
It's good to have a broker with reliable and responsive customer service. Note that some of these services are available five days a week. However, it doesn't mean that they are not responsive and reliable during their working days. So, choose depending on your trading needs and availability.
List of Most Popular Cryptocurrencies to Trade in 2022
If you are just getting started in the world of cryptocurrency, you probably are wondering about the most popular cryptocurrencies to trade in 2022. Below, we list those we believe have potential for growth and profit.
Coinbase vs. Binance ​​Crypto Exchange Comparison: Which to Choose? – read in our guide, where we can help you to make a right decision.
FAQs
How do I start Bitcoin for beginners?
Starting Bitcoin trading as a beginner requires extensive knowledge about Bitcoin and how it works. You must also understand the trading method you want to use, whether buying Bitcoin and taking ownership, trading as CFDs, or investing in its shares.
What is the cheapest cryptocurrency?
The cheapest cryptocurrency to buy in 2022 is Shiba Inu, which is currently priced at less than £1. However, before investing in this cryptocurrency, understand the risk it carries and whether it has growth potential in the future.
Is crypto real money?
No. Cryptocurrency is not real money and can not be used as a fiat currency. However, many countries allow it for online transactions, making it an excellent investment asset.
Can you become a millionaire with cryptocurrency?
Yes. We have seen many traders become millionaires trading cryptocurrencies. However, becoming successful is not easy, and you need to be strategic and patient. Most importantly, be willing to learn from your mistakes and take advantage of available resources to develop the best trading strategy.
How much should I invest in cryptocurrency as a beginner?
We usually advise newbies to take their time before taking the plunge into the live markets. Fortunately, many brokers, including our recommended ones above, have demo accounts that you take advantage of to practice your activities. Once you are ready, start with small amounts of upto £100. With time, you can adjust your investment and potentially enjoy high returns.
How do I start Bitcoin for beginners?
What is the cheapest cryptocurrency?
Is crypto real money?
Can you become a millionaire with cryptocurrency?
How much should I invest in cryptocurrency as a beginner?
Conclusion
The cryptocurrency market is highly volatile, and determining assets' prices continues to be a challenge for UK traders. To minimize the challenges, you must trade with the best cryptocurrency brokers regulated by the FCA. Such brokers not only safeguard your funds but offer you quality resources to maximize your experience. In the end, you will easily manage your positions and become independent.
How we test?
Our test process is really based on two different aspects: our independent tests and research, as well as user reviews from Google Play, the App Store, and Trustpilot, etc.
The first thing we do when testing is to check every detail and test every tool and instrument. Our experts spend more than 200 hours on every article. We pay special attention to the specific function or the criteria that we're comparing during the comparing stage. This means that we must determine which broker is more suited for beginners, and which is better suited for experts, for example. Find out more about our test process here.