Gas, or natural gas as it is more commonly known, is one of the most important and traded commodities in the world. Natural gas is a non-renewable fossil fuel that mainly consists of methane.
Being the fact that natural gas is used in cars and machinery all over the world, it is an important part of our society as a whole. Subsequently, there is widespread interest in investing in this commodity.
Now, just to be clear, you can invest in gas either by investing in it as a commodity, ie. by natural gas futures, or by trading the natural gas spot price. Or you can invest in natural gas stocks, ie. stocks in companies that are influenced by the price of natural gas. We discuss all this and much more in our guide on how to invest in gas.
Top 3 Brokers for Investing in Gas
Want to start trading right away? Pick one of the top three natural gas brokers below and get started today!
1. eToro
There is no doubt that eToro is one of the best and biggest online brokers in the world, seen to the number of customers. Combine that with a broad selection of commodities and natural gas-related assets and you have the perfect broker.
When using eToro, you will be able to invest in natural gas as a commodity or trade both natural gas stocks and natural gas ETFs. The broker recently lowered the minimum deposit requirement to £50, opening the doors to more budget-oriented traders and investors.
2. DeGiro
DeGiro is a well-established European stockbroker with a great online platform. The broker provides access to natural gas futures, ETFs, and companies. The broker also has incredibly low fees for investing in futures, making it suitable for all commodity traders.
Just keep in mind that DeGiro's selection of forex, derivatives and other fun assets is a little limited. In other words, this broker is best suited for longer investments.
3. IG Markets
As one of the biggest and oldest online brokers in the UK, it should come as no surprise that IG Markets is perfectly suitable for natural gas investments and trading. With more than 17,000 assets on offer, there are a plethora of natural gas-related assets, including gas stocks, ETFs, futures, CFDs, and much more.
In many ways, IG Markets is best for experienced traders that feel comfortable using an advanced trading platform.
How to Buy Gas With Broker eToro?
The steps needed to sign up for an online broker are universal across all online brokers in the UK with a license from the FCA. The registration process is tightly regulated and controlled to ensure the highest level of customer protection.
We've used eToro to explain the processes required to open an account and invest in natural gas, but you can apply the following steps to any broker. Please note that you have to complete all the steps and can only provide accurate information since it has to be verified. In case you don't, you run the risk of being banned from the broker.
1. Visit eToro's Website to Get Started
2. Complete Registration and Knowledge Test
3. Verify Your Identity and Address
4. Make an Initial £50 Deposit
5. Start Investing in Natural Gas and Natural Gas Stock
It's easiest to use a computer to register an eToro account, however, you can complete the process on a smartphone as well. To get started, you can follow the links on this page that redirect you to the registration page of eToro or any broker we recommend.
You can now initiate the process and if you're prepared you can be up and rolling within a few hours, depending on how quickly you're verified.
To start with, eToro will ask you to provide personal details such as your full name, phone number, email, and address. This is the information that you will have to verify so please ensure that it is correct and up-to-date.
You will also be asked to answer basic questions regarding your finances and knowledge about economic markets. Your answers to these questions will be used to determine the level of margin and leverage you're offered. Hence, it's done to protect you so don't cheat.
As mentioned, you need to verify certain information about yourself to start trading natural gas or any other financial instrument. This is according to the UK and European financial laws and is applied by brokers, banks, and other financial institutes.
To verify your identity, eToro asks you to submit a copy of your ID (passport, driver's license, etc.), and to verify your address, you submit a recent utility bill. In certain cases, you can submit a recent bank statement instead of a utility bill. Also, eToro might require additional documents to verify you at their own discretion.
eToro currently has a £50 minimum deposit for UK traders. This means that you have to deposit at least £50 to activate your account. Keep in mind that other brokers have other deposit requirements that can range from £0 to £300+.
Once you have been verified and you have funded your trading account, you're ready to start trading and investing in natural gas instruments using eToro. Luckily, eToro has a wide range of gas-related assets including natural gas futures and natural gas ETFs.
Tips on How to Choose the Best Stock Broker to Invest in Gas
A commodity broker is a broker that allows you to invest and trade commodities – such as natural gas – as futures, CFDs, ETFs, and even as corporate stock. Since the broker will provide you with the platform needed to potentially make a profit, you need to be careful who you pick.
Below are the main factors that you must consider when picking a new natural gas broker, or any other type of broker for that matter.
Ensure the options broker has offerings or services that will match your trading interests. Whether you are just getting started or have been trading options for years, there is a suitable broker for you. Just keep in mind that the broker has to live up to the following requirements:
Never trade using an unregulated options broker since it's risky and illegal. Instead, opt for one of the top options brokers that we have recommended and that is licensed and regulated by the FCA. We only recommend brokers that we would feel comfortable using ourselves, meaning every broker on this site is legal, safe, and regulated.
You also want to broker to be available to you whenever and wherever you need it. Therefore, a desktop/browser platform and a trading app are the bare minima. In addition, you want the customer service to be readily available to help you at any given time.
Not every broker is created equally and some have better terms than others. So try and find a broker that has honest and transparent fees as well as accurate prices on their assets, ie. not market manipulation.
lastly you'll want to open a demo account with your natural gas broker and take it for a spin. The point of this is to ensure that you feel comfortable using the broker and its features. Trading with a broker that doesn't suit you will never end well.
Gas Stock Price Today
When investing it is absolutely crucial that you have access to the latest prices for the instruments that you're planning on investing in. Without that information, you cannot analyze the asset properly and you can't calculate the potential profit or loss.
Therefore, you have to equip yourself with the best possible natural gas pricing tool. To help you with this, we have embedded one of the world's leading price tools for financial instruments. That way, you can always find the latest gas stock price or the price of any other instruments. Better yet, our tool also features historical data.
Best Gas Stocks for 2022
Based on previous performances as well as future predictions, we have made a top three list of the best gas stocks to buy in 2022. These are all massive corporations with hundreds of millions in revenue. And, in many ways, there are considered "safe" investments. But don't just take our word for it, study the stocks below and then analyze them on your own before you open any positions or invest in any company.
In the end, you can (and should) only rely on your own analytic work!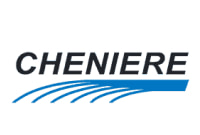 1. Cheniere Energy (LNG)
Cheniere Energy is a Texas-based energy company and one of the world's leading exporters of liquefied natural gas (LNG). The company is traded on the NYSE American under the ticket LNG.
The company was originally founded as an oil and gas company but, in recent years, the focus has been shifted more towards natural gas and especially the creation and exportation of natural gas. The company is predicted to perform well in 2022.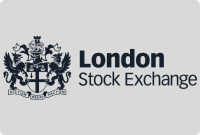 2. UK Oil and Gas (UKOG)
These UK-based energy corporations are leading producers of natural gas. The company mainly focuses on on-shore oil and gas assets, a market of which they belong to the top-tier.
With the right strategy and analytic work, UKOG can prove to be a fruitful investment during 2022 and further down the road. UK Oil and Gas is listed on the London Stock Exchange (LSE) in the Alternative Investments Market (AIM).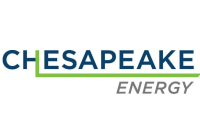 3. Chesapeake Energy Corp (CHK)
Chesapeake is a Fortune 500 company and one of the top North American producers of natural gas and related commodities. The company has operations all over the United States and even though they performed under predictions in 2021, they are projected to outperform in 2022.
The reason for this is the newly appointed CFO that has been tasked with increasing company revenue while limiting expenses. If the plan works, CHK could become one of the hottest natural gas stocks during the next 12 months.
FAQ
Is natural gas a good investment?
Natural gas can definitely be a good investment, but it doesn't have to be. In order to evaluate whether natural gas is a good investment or not, you have to analyze the instrument and the market.
Without analysis, you will be investing blindly and can't ever expect to make any profits. Trading and investments are skills that you need to obtain before you can invest in gas at the best possible time.
How do you buy stock in gas?
A gas stock is a company stock (share) that is connected to the price of natural gas. For example, companies that produce or sell natural gas or companies that are involved with the commodities market.
This type of gas stock is perfect for those that want to create a diverse portfolio to make a profit from the fossil fuel industry.
What is the best ETF for natural gas?
In the UK, the main natural gas ETF is the WisdomTree Natural Gas EFT which can be traded and bought from most top-level online brokers in the UK.
Furthermore, there are several great natural gas ETFs listed on the US market, including the United States 12 Month Natural Gas Fund (UNL), United States Natural Gas Fund (UNG), and the iPath Series B Bloomberg Natural Gas Subindex Total Return ETN (GAZ).
How do you buy natural gas futures?
When investing in natural gas futures, you're investing in a contract with a prediction about where the price of natural gas will be at, at a specific time in the future. These futures are traded on commodity exchanges around the world, including the London Commodity Exchange and the Chicago Board of Trade.
You can either invest in the future directly from the exchange with a broker that supports that type of investment. Or you use an online broker – like the ones recommended above – to invest in and trade natural gas futures as Contract for Difference (CFDs).
What is the best company for natural gas?
That is hard to say because it depends on how you rank "best". Some companies might be better at producing natural gas while others might be better for the environment or better suited as investments.
Further up on this page, you find a top three list of the best natural gas stocks that we recommend for investments right now. Just keep in mind that you should always rely on your analytical work and never blindly trust others' (including ours') opinions.
Which is the biggest natural gas company?
Based on production value, the Russian company Gazprom is the biggest natural gas company in the world. In 2020, the company produced a staggering 431 billion cubic meters worth of natural gas.
With that said, there are several major US businesses in the industry as well, such as Chevron and Exxon, but also UK-based BP belongs to the top natural gas producers in the world.
Is natural gas a good investment?
How do you buy stock in gas?
What is the best ETF for natural gas?
How do you buy natural gas futures?
What is the best company for natural gas?
Which is the biggest natural gas company?
Conclusion
Natural gas is a highly sought-after and valuable commodity that attracts thousands of investors each year. Thanks to natural gas's influence on today's society, there is a long list of major companies and brokers that offer natural gas, natural gas futures, and even natural gas stocks.
What's more, natural gas has proven to be a fruitful investment for many over the past couple of decades. And with the right preparation and analytic work, it can prove to be the same for you.
You can find everything you need to know about investing in natural gas in this guide. Please don't hesitate to contact us if you have questions or concerns.