There are many trading and investment apps in the UK, offering thousands of financial instruments, including shares, mutual funds, ETFs, bonds, and trusts. However, how do you identify the one that complements your investment requirements? Lucky for you, our team of experts has listed the best trading and investment apps in the UK. Whether you are just getting started or have been investing for a while, we have something for you. So, let's get started.
List of the Best Trading and Investment Apps in the UK 2022
Compare the Best Trading & Investment Apps in the UK
When comparing the best trading and investment apps in the UK, there are many processes that we put them through. First, these brokers undergo thorough testing. We shortlist them based on the following:
Licenses/Regulations
Software
Market Assets
Money Insurance
Minimum Deposit
Payment Methods
Secondly, and most importantly, rate them based on honest user opinions from Google Play, Trustpilot, and the App Store. Below is a sample of our ratings.
Compare with other broker
License
Software
Stock Assets
Forex Assets
Money Insurance
Minimum deposit
Payment
ASIC, CySec, FCA
eToro Proprietary Platform
2044
49
Yes (up to $1,000,000)
$10
Credit card, PayPal, Bank transfer, Neteller, Skrill, iDEAL, eToro Money, Klarna/Sofort Banking, Online Banking, POLi, Przelewy 24
FCA, PRA, FSCS
MetaTrader 4
1
No
Yes (up to £85,000)
£0
Credit cards, Bank Wire Transfe, Neteller, Paypal, Skrill
FINRA, SEC, FDIC, SIPC
Mobile Trading, Web Platforms
3000+
75
Yes, up to $500,000 (£354,575)
£0
Credit card, PayPal, Bank transfer
FCA, FSCS
WebTrader
8000
15
Yes (up to £85,000)
£1
Credit cards, Bank Wire Transfer
ASIC, FCA, CySec, BaFin, DFSA, FSCA, FMA, MAS
MetaTrader 4, ProRealTime, APIs, L2 Dealer
8000
90
Yes (up to £85,000)
$300
Paypal, Bank Wire Transfer, Credit cards, Neteller, Skrill
Compare brokers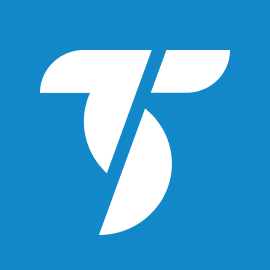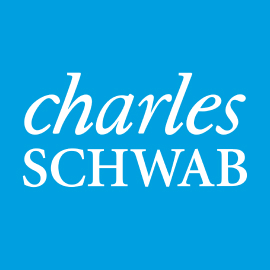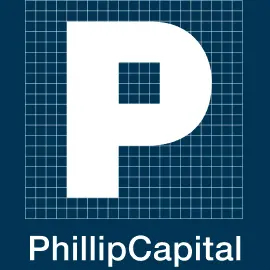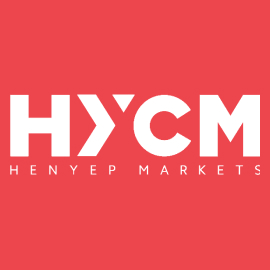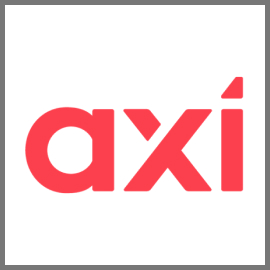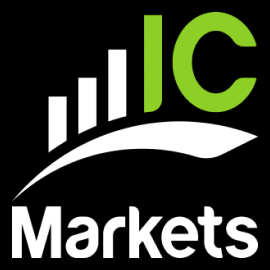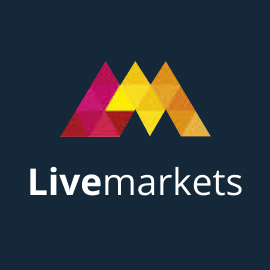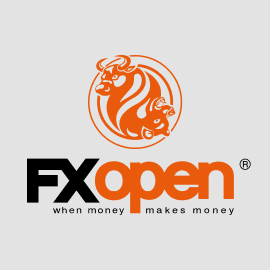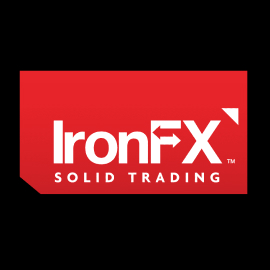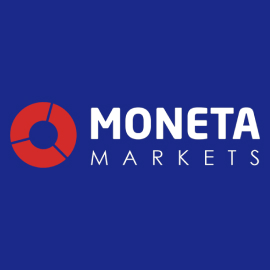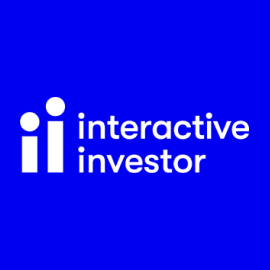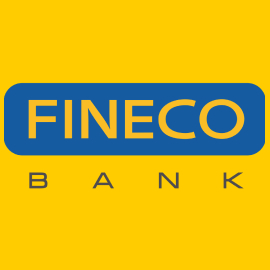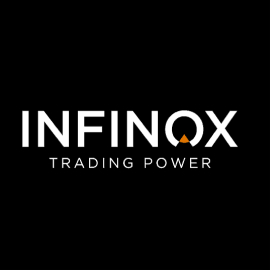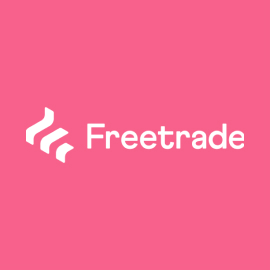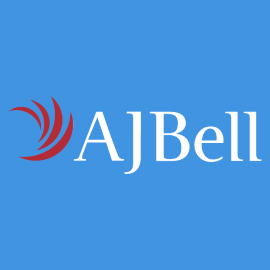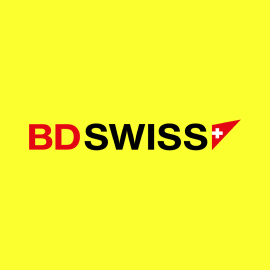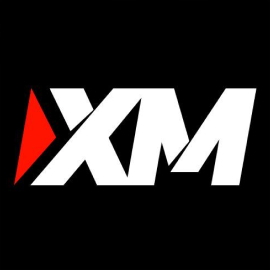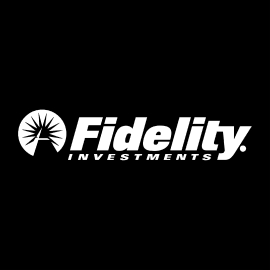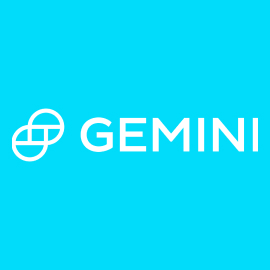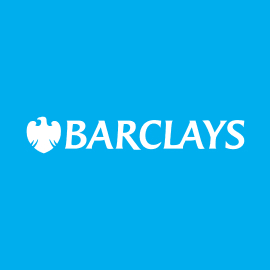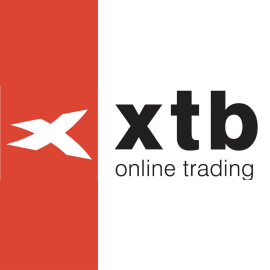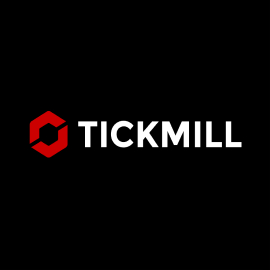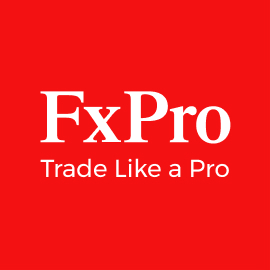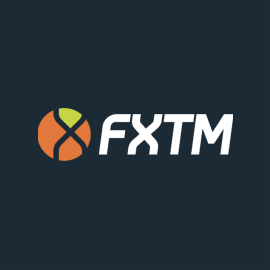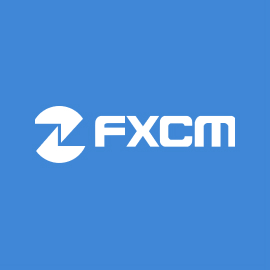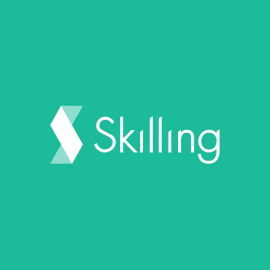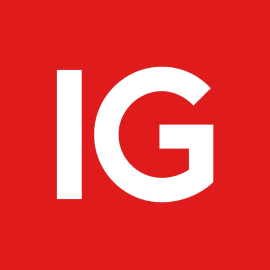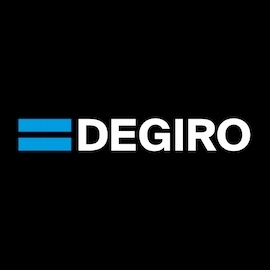 1. eToro – Best Investment App for iOS
eToro has proven to be one of the most sought out investment apps by UK investors. This is because it hosts various stock investments in the UK, including stocks and ETFs, all of which you can invest at a low fee.
eToro's trading platform is another tool that impresses iOS users. Its intuitive design that is easy to use makes it suitable for all types of investors. This app also allows you to meet successful investors and copy their stock portfolios if you do not have the requisite skills.
Investing with eToro on your iOS device takes two forms. You can choose the right broker that lets you take total control of your investment activities or opt to pay the broker's fee and let the professionals handle everything for you.
Pros
Variety of instruments to invest in.
Copy feature for copying portfolios of expert investors.
Intuitive design and easy-to-use trading platform.
Complies with the conditions of the most strict authorities, including the Financial Conduct Authority.
Cons
Educational and research tools are few.
No 24/7 customer service.
2. Barclays – Overall Best Trading and Investment App in the UK
If you are an investor looking for the best investment app for long-term investments in the UK, look no further than Barclays. It offers investment dealing on shares, funds, and bonds through different account types that you can choose based on your investment goals.
These investment accounts are the Investment ISA and the Investment Account. There is an additional Self-Invested Personal Pension account (SIPP), which allows you to take complete control of your pension investment activities. You can also use this account to enjoy pension investors' tax benefits. We primarily recommend this SIPP account to expert investors who understand the risks it carries.
Investors incur low charges when investing with Barclays. It doesn't charge withdrawal or inactivity fees, which is a bonus for this broker. Additionally, their research tools are of top-notch quality, keeping you on top of your stock investments.
Pros
Top-quality research tools.
Low investment fees.
Heavily regulated by the Financial Conduct Authority.
No minimum deposit requirement.
Cons
No demo account.
Monthly customer fees.
3. TD Ameritrade – Best Trading App for Beginners in the UK
We primarily recommend TD Ameritrade to beginners because it offers a wide range of the best investments. Beginners who are lost for choice can try out the many assets, including shares, bonds, futures, options, and retirement planning, before settling for a specific one that suits their financial needs.
Additionally, TD Ameritrade does not charge an investment fee. The app's platform is user-friendly, and we must admit that TD Ameritrade research and educational materials are on the top level. This is an advantage for beginners who are yet to familiarise themselves with how the investment industry works.
The investment accounts on TD Ameritrade include the standard, education, speciality, and the Individual Retirement Account (IRA). Therefore, depending on your investment requirements, TD Ameritrade got you covered.
Pros
0% investment commission.
Easy-to-use investing platform.
Many education and research materials.
Regulated by the Financial Conduct Authority.
Cons
You only get to invest in the US market.
Does not accept credit/debit cards and e-wallets.
4. Hargreaves Lansdown – Best Investment App for Advanced Traders in the UK
Hargreaves Lansdown is known to be the largest private investment app for traders in the UK. We highly recommend it to advanced investors because of its advanced trading platform with comprehensive tools for investments and safety as they are strictly regulated by FCA.
The investment accounts on Hargreaves Lansdown provide direct access to more than 2,500 market classes, including shares, funds, and trusts. You will also be able to invest in foreign markets such as Europe, Canada, and the US. Additionally, this app lets you customise your portfolio to suit your investment needs.
Hargreaves Lansdown has advanced research tools that will help in improving your investment decisions. It also has professional financial advisors should you have any concerns. That said, we advise you to download this trading app and test it by using its risk-free demo account.
Pros
Regulated by the FCA.
Wide range of investment instruments.
Plethora of advanced tools for research.
Financial advisors to cater to your financial requirements.
Cons
High investment charges.
No live chat.
5. IG Markets – Commission-Free Stock Trading App in the UK
IG Markets is one of the best stock trading apps because of the wide range of instruments it offers. You will have access to more than 10,000 shares, funds, and trusts to invest in. Its commission on UK shares is among the lowest in the industry. You can also invest in US shares free of charge, making it a preferred choice for share investors on a low budget.
There are various ways to invest in the market assets IG Markets offers. You can opt for an IG share dealing account and manage your investment activities or go for the diversified IG Smart Portfolio, where experts manage your investment activities at a reasonable fee. Its share dealing account has stocks and shares ISA feature that allows you to invest without incurring capital gains tax on your returns.
Pros
+10,000 investment instruments.
Low trading fees on the UK shares and 0% commission on the US shares.
Various investment options to suit each investor's requirement.
Plenty of research and educational resources.
Cons
Quite high deposit requirement.
Customer support is only available five days a week.
6. TD Ameritrade – Best Trading App for Android
Most Android users find the TD Ameritrade app reliable because of its performance, which is seamless and fast. This app allows access to a vast range of investments in the UK, including shares, futures, options, and bonds. You can also invest in your future retirement on this app while enjoying the tax benefits that come with it.
We were amazed by the quality of the research tools that TD Ameritrade has. They are among the top-notch quality we have seen, and the extensive educational materials are exactly what you need to strategise your investment moves.
TD Ameritrade app performs exceptionally well on all devices, but its performance on Android devices supersedes all. So, if you are a trader with an Android device, this app is your best bet.
Pros
Advanced trading platform that is user friendly.
Quality educational and research materials for better investment decisions.
Investment commission is free of charge.
Cons
No transaction with credit/debit cards and e-wallets.
How to Choose the Right Trading / Investment App in the UK
If you want to succeed with investments, it is essential that you have the right tools that will not jeopardise your trading activities. One of these tools is a trusted and reliable investment app that will keep you engaged with your trading activities on the go.
That said, below are significant elements to consider when choosing a suitable trading and investment app in the UK.
A broker offering a trading app must be legally authorised to extend their brokerage services to UK clients. It should hold a license from at least one tier-one regulatory body globally like the Financial Conduct Authority (FCA) and more.
While many investment apps offer a variety of market assets to invest in, some will limit you to only a few. It is essential to choose an app that allows you to invest in various markets to broaden your trading capabilities.
Long term investors, especially beginners and those who frequently open and close positions, need an app with advanced research and educational tools for their strategy. The app should also be backed up with a news feed that will make you stay abreast with the latest market trends.
An investment app you choose should have a trading platform that is navigable and has an intuitive user interface design. Depending on your expertise level, it should also have added features such as the Social feature that allows you to interact and copy professional investors' portfolios.
The investment apps we recommend above have different trading charges. Therefore, consider their fees first before diving straight in, if you want to have an enjoyable experience. Check their minimum deposit requirements, investment charges, deposit and withdrawal fees, etc. Also, confirm if you can afford those charges.
How To Register an Account with an Investment App
There is a very clear process used to register accounts with online brokers in the UK and the rest of Europe. This is because the process is regulated, hence, every licensed broker in the UK uses the same registration process. It involves creating an account, verifying your identity, and making an initial deposit.
Investment apps are so popular today that you can handle all your trading needs, including the registration, through the app. Keep in mind that you first have to download the app and that it can be a lot quicker to register your account on a computer before you start using the app.
During the initial stage of the registration, you need to provide basic information about yourself including your name, address, income, and phone number. This information will be used to create your account and will have to be verified in the next step of the process.
By submitting a copy of your ID (passport, driver's license or national ID card) and a recent utility bill, you verify your identity and your address. This is a regulated step of the process that all brokers in the UK follow. It is in accordance with Know Your Customer (KYC) and is done for your safety.
Next, you have to make an initial deposit that lives up to the minimum deposit requirement set by your broker. This requirement can vary from £0 up to several hundred pounds to make sure you pick a broker that you can afford.
Once you've been verified and made the first deposit, your account will be activated and you can start investing. Just don't forget to analyze the markets and instruments you want to invest in. And if you've never invested before we highly suggest that you spend some time studying the ins and outs before you get started.
Investing or Trading – What's the Difference?
Both trading and investing involve opening and closing positions in the financial markets to make profits. However, there are a few details that differentiate the two, as listed below.
Traders take advantage of the fluctuating markets to open and close positions within a short time frame, thereby making small profits more frequently. In contrast, investors go big by seeking significant investment returns through the opening and holding positions for a more extended period before closing them.
While trading, you have the option of making an initial deposit depending on your broker's requirements. On the other hand, investing doesn't require an initial deposit. You can only pay for the total value of an investment.
Investing and trading are all risky forms of making profits. However, trading carries more risks than investing because it involves short term fluctuations, which can have a massive impact on a trader's returns. When it comes to investing, the markets mostly tend to remain stable.
Traders mostly do not put their focus on the fundamentals of stocks they are trading. Or rather, they concentrate on the moving prices because that is where they benefit from. Investors, on the other hand, must look into the fundamentals of the company offering stocks.
Finding an App that Allows You To Both Trade and Invest
We normally advise our visitors to combine their investments with trading, thus getting the best of both worlds. You see, stock investments are slow and can often take months or years before they become profitable. Even though it's a fantastic way to secure financial stability in the future, it won't provide you with an immediate cash flow.
When trading, on the other hand, you can make profits on a day-to-day basis, that's what day trading means. That way you can use trading as your main income or as a complementary income in addition to your regular job, while also having an investment portfolio that's slowly increasing in value.
As mentioned, investing isn't easy by any stretch of the imagination and trading is, in many ways, even more complex since you have to make quicker decisions. For example, a day trader may open and close several trades in one day, making use of the smallest market movements. Subsequently, you analyze markets differently and apply vastly different strategies when trading compared to investing.
Apps that Support Both
In case you want to combine trading with investing, it's beneficial to find an investment app that supports both. A good example is IG Markets that provide both CFDs and spread betting for speculative trading as well as a DMA (Direct Market Access) app that allows you to buy the underlying instruments.
Other great trading apps that support both trading and investments are:
FAQs
What are long term investments?
Long-term investments involve opening and holding on to a position for a period exceeding one year. It's the "traditional way" to make a profit from financial markets and is often just referred to as investments.
In many ways, long-term investments are the opposite of CFDs trading since CFD trading is speculative, ie. you're betting on whether the value of an instrument will increase or decrease over a short period of time.
We have written guides and recommendations for those of you looking to invest long-term and we suggest you take a look at our guides for more information.
Why are long term investments good?
You have a good chance of making good profits from investing long-term in high-volatility assets like stocks. Simply put, long-term investments mostly outperform the markets if you can keep your head cool and stick with your strategy.
Long-term investments are also good to use in combination with short-term trading strategies since it allows you to make use of more opportunities. This is why we never compare investments with trading to see what is "best". Instead, we let you make that decision based on your needs and interests.
Is long term investing better than day trading?
We can't specifically say that the former is better than the latter and vice versa. However, long-term investment lets you hold on to a position for a more extended period, thereby increasing your chances of making more profits. In comparison, day trading involves opening and closing multiple positions daily. So, depending on your availability, choose what complements your needs.
Is Long Term Investing safe?
The answer is both yes and no.
If you invest with a legally authorised broker like the ones we recommend above, then you do not need to worry about your investments' safety. With that being said, all forms of investments and trading carry risks that you cannot completely avoid. That is investments will never be completely safe.
To keep safe while investing, you have to use a regulated broker and follow strict strategies for when to open and close your investments.
Note that since you will be risking your investments for a more extended period, it carries a high potential of returns over time.
Is Robinhood safe for long term investing?
Yes, Robinhood is a licensed and regulated broker, and therefore, it is safe for long-term investments. Being the fact that Robinhood is a rather new investment broker, it uses all the latest encryption and safety measures on the market, making it one of the safest options around.
Unfortunately, Robinhood is not currently available in the UK or the rest of Europe. This is because the broker only has licenses to offer their services in the United States.
In the U.S – where Robinhood is available – it is a broker suitable for the best long-term investments.
What are long term investments?
Why are long term investments good?
Is long term investing better than day trading?
Is Long Term Investing safe?
Is Robinhood safe for long term investing?
Conclusion
Investing while on the move is one way of increasing your income. With our recommended trading and investment apps, you can broaden your portfolio by investing more frequently. Note that all these apps carry their own risks and benefits. Therefore, while choosing any of them, make sure you put your trading requirements into consideration.
How we test?
Our test process is really based on two different aspects: our independent tests and research, as well as user reviews from Google Play, the App Store, and Trustpilot, etc.
The first thing we do when testing is to check every detail and test every tool and instrument. Our experts spend more than 200 hours on every article. We pay special attention to the specific function or the criteria that we're comparing during the comparing stage. This means that we must determine which broker is more suited for beginners, and which is better suited for experts, for example. Find out more about our test process here.