Margin trading adds fun to your experience while diversifying your portfolio. However, this trading method is not as easy as it may seem since it comes with challenges, which can be managed with the best margin brokers in the UK. So, how do you find one and what do you need to consider in your choices? Well, our full review below answers this question and more.
List of the Best Margin Brokers in the UK 2022
Compare Best Margin Brokers in the UK
Comparing margin brokers in the UK was time-consuming but with the help of our dedicated experts, we managed to come up with the best recommendations. Our main goal is to help you get the best margin brokers in the UK that checks all the boxes of our experts specifications.
For this reason, we conducted multiple tests while reviewing elements, including security, margin limit, charges, and platform features. We also considered what other global margin traders had to say about the brokers by visiting the App Store, Trustpilot, and Google Play.
It was almost impossible to review all comments and ratings but we managed to get over 160k user reviews and sample them. The results from the two research processes were then combined. So, you can imagine how efficient and effective the best margin brokers in the UK below are. See below how we ranked them.
Licenses & Regulations
Available Assets
Minimum Deposit
Software
Money Insurance
Payment Methods
Compare with other broker
License
Stock Assets
Forex Assets
Commodities Assets
ETFs Assets
Minimum deposit
Software
Money Insurance
Payment & Withdraw options
CBI, ASIC, FCA, FSCA, FSA, FFAJ, CySEC, ADGM, FRSA, ISA
629
55
18
60
$100 (£72)
MetaTrader 4, MetaTrader 5, WebTrader, Automated trading, Mac Trading, AvaTradeGO, AvaOptions, Mobile Trading, AvaSocial
Yes, up to $1,000,000
Credit Card, FasaPay, MoneyGram, Perfect Money, Skrill, Swift, Webmoney, Western Union, Wire Transfer
ASIC, FCA, CySec, BaFin, DFSA, FSCA, FMA, MAS
8000
90
35
1000+
$300
MetaTrader 4, ProRealTime, APIs, L2 Dealer
Yes (up to £85,000)
Paypal, Bank Wire Transfer, Credit cards, Neteller, Skrill
ASIC, FCA, DFSA
253
60+
32
100+
$0
MetaTrader 4, MetaTrader 5, cTrader, TradingView
Yes (up to £85,000)
Bank Wire Transfer, Credit cards, Neteller, Skrill, Paypal
ASIC, CySec, FCA
2044
49
32
264
$10
eToro Proprietary Platform
Yes (up to $1,000,000)
Credit card, PayPal, Bank transfer, Neteller, Skrill, iDEAL, eToro Money, Klarna/Sofort Banking, Online Banking, POLi, Przelewy 24
FCA, BaFin
8,000
338
136
1,000
No
MetaTrader 4, Web Platform, Mobile Trading Apps
Yes (up to £85,000)
Credit cards, Paypal, Bank Wire Transfer
CFTC, ESMA, FCA
380
91
29
No
$100 (£72)
MetaTrader 4, MetaTrader 5, MetaTrader Web, MetaTrader Mobile, MetaTrader Apps, VPS Hosting
Yes (up to £85,000)
Bank Wire Transfer
Compare brokers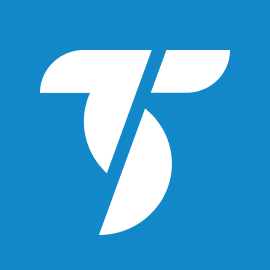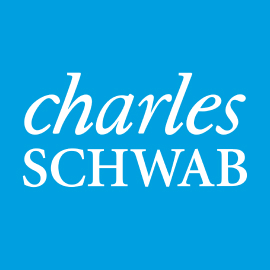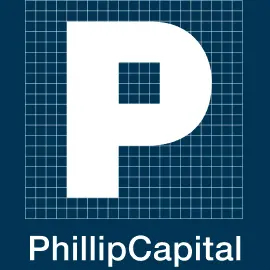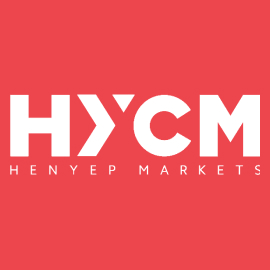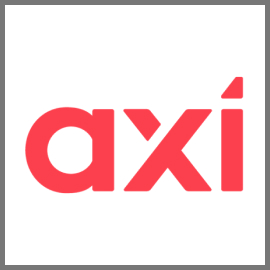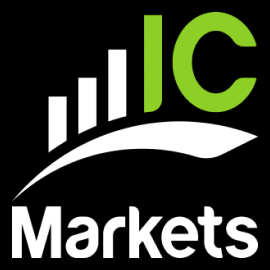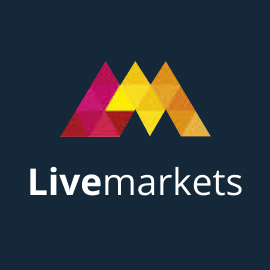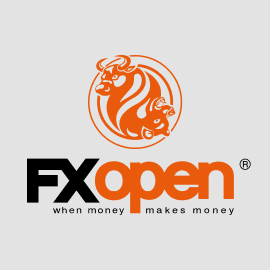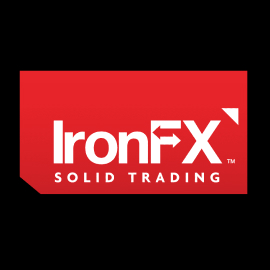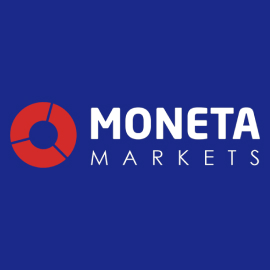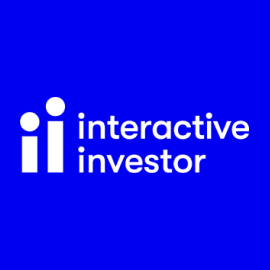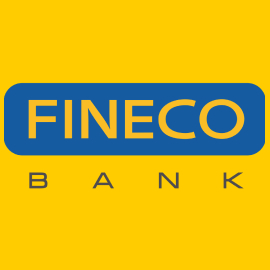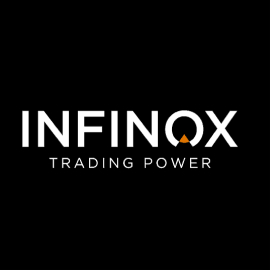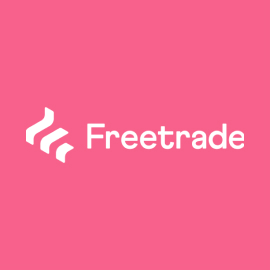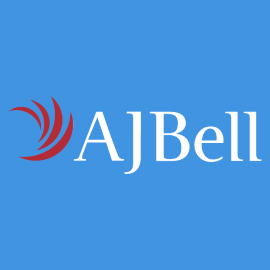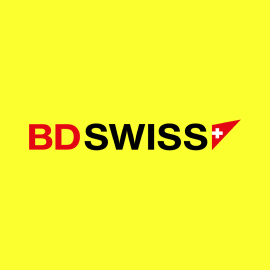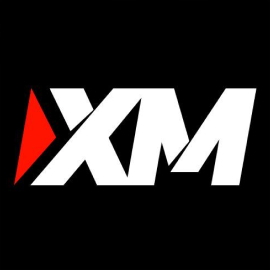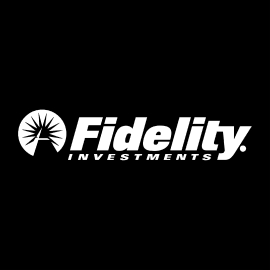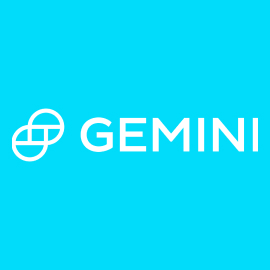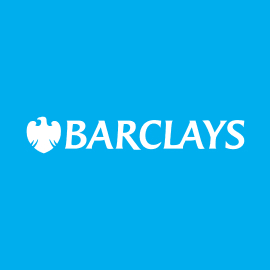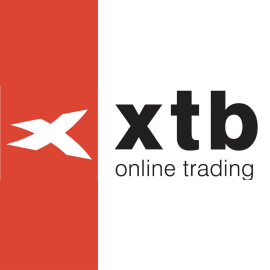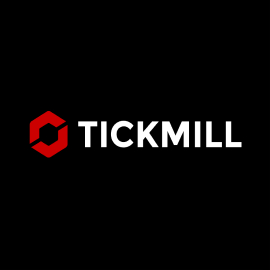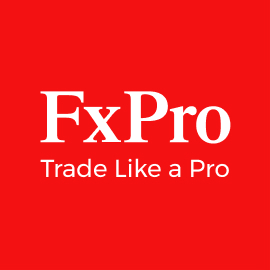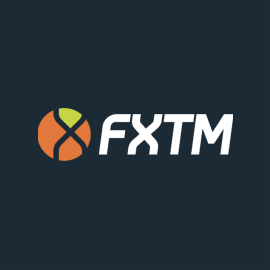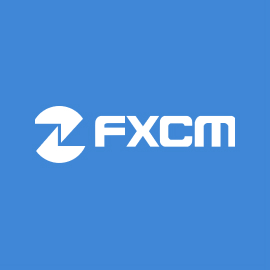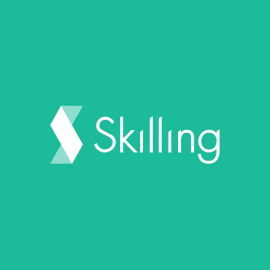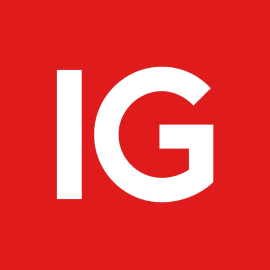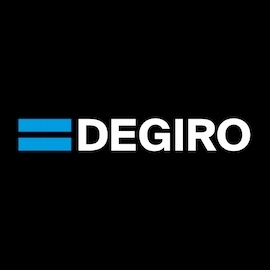 1. AvaTrade – Best Margin Trading Broker for Research & Analysis
AvaTrade has one of the best research resources in the UK's financial markets, which you can easily access on its intuitive design platform. Whether conducting technical or fundamental analysis, AvaTrade ensures that you identify substantial opportunities using news feed, adaptive indicators, and candlesticks. You can also make use of automated algorithms to maximise your potential.
If you are an advanced trader, this broker provides you with the MT4 and MT5 platforms. Newbies can benefit from its AvaSocial platform that allows them to meet and interact with other global traders.
The margin requirements at AvaTrade increase with the size of your trade and market conditions like volatility and news release, which can go upto 50%. You need a live trading account to trade real markets on margin. Therefore, sign up for an account, deposit at least £100 and trade. As always, remember to maximise the use of research and analysis resources to create the best strategy.
Pros
Powerful margin trading platforms
Competitive spreads
Plenty of research materials
Cons
The analysis tools may be complicated for newbies to understand
High inactivity fees
2. IG Markets – Overall Best Broker for Margin Trading in the UK
IG Markets margin rates vary, ranging from 3.33% to 50%, depending on your experience level. However, the rates can go much lower, upto 0.45 %, for professional UK traders, allowing you to maximise your potential. With IG Markets, you can also trade on margin across diverse assets, including forex, shares, commodities, cryptocurrencies, and more.
You do not need to worry about IG Markets credibility since the FCA regulates it in the UK. It also has a global presence with decades of existence. In addition, you are guaranteed plenty and quality research resources for any market you choose to trade. This way, you can quickly come up with the best strategies to maximise your chances of making profits.
If you are a beginner, IG Markets hosts plenty of learning resources for margin trading. Since its trading fees are high, we advise you to start by creating a demo account to build your confidence before getting down to real business.
Pros
Advanced platform hosting the MT4
Quality and plenty of research and learning tools
Fast trades execution
Cons
High margin rates
£300 account minimum deposit
3. Pepperstone – Broker with Lowest Margin Rate
Pepperstone is a CFD margin broker with over 1200 instruments for choosing. Its platform is also user-friendly, and with only £200, you can access these assets. Its charges are low, including the margin rates. It also has an inbuilt margin calculator to help you fully understand the margin required for your trade and plan accordingly.
The leverage offered by Pepperstone goes upto 30:1 for retail clients with margin requirements from as low as 0.5%. While this broker's margin rates are low, your initial margin requirement will depend on your trade size, the instrument you trade, and account leverage.
Pepperstone features complement all types of traders' requirements, whether newbies or advanced. For instance, it has the MetaTrader platforms for expert UK traders and a social trading platform for newbies willing to learn from other traders. We couldn't help but also notice its excellent support service that is operational 24/7.
Pros
Extremely low margin rates
Offers margin calculator to calculate margin requirements
Powerful trading platforms, including the cTrader, MT4, and MT5
Cons
Limited product offerings compared to what most of its peers offer
Financing charges for overnight positions are high
4. eToro – Best Margin Trading Broker for Beginners
eToro is celebrated globally for being among the user-friendly margin brokers for beginners. It was the first to launch the social and copy trading feature, which to date remains most traders' favourite, including those in the UK. Therefore, if you are new to margin trading, look no further since eToro has got you covered.
There are over 2,000 instruments for margin trading at eToro, most of which attract low commissions and spreads. Leverage requirements vary with the instruments you choose but can go as high as 30:1 for retail investors as per ESMA regulations.
eToro provides plenty of learning resources for newbies, including guides, articles, webinars, and recorded videos. It also hosts a reliable demo account that is funded with £100,000 virtual funds. So, sign up and practise margin trading until you feel ready to invest using real money. The live trading account is also straightforward to create. Therefore, when you are ready, simply deposit at least £50 as per the margin broker's requirements and get the ball rolling.
Pros
User-friendly platform
Free commission on stock trading
£50 minimum deposit required, which is low
Cons
Charges withdrawal fees
Support service availability is only five days a week
5. CMC Markets – Best Margin Broker for CFDs
Taking advantage of the financial markets without owning the underlying asset requires you to be strategic. You can only have a shot at succeeding with the best margin broker like CMC Markets. This margin broker excels in this category also because it offers excellent tools for research and learning.
CMC Markets is also a suitable choice for CFD traders because of its low fees. For instance, if you are opening short-term positions, it's easy to maximise your chances at profits. The broker does not have a minimum deposit requirement, allowing you to start trading with any affordable amount. However, there is a margin requirement starting from 15%, so budget accordingly.
One element we liked on CMC Markets is its cutting-edge technology that keeps trades executed at high speed, allowing you to grab any opportunity fast. Simply put, trading CFDs with this margin broker is exciting and the only way to prove this is to test it using its demo account.
Pros
No minimum deposit requirement
Thousands of CFD trading assets offered
Learning materials are many
Cons
High margin requirement
Some of the CFD assets like stocks attract high fees
6. Forex.com – Best Margin Broker for Forex
Forex.com has more than 90 currency pairs and spot metals that UK traders can use for profits. It is beginner-friendly, meaning that newbies will have access to many learning resources and improve their skills. Advanced forex traders in the UK will also trade on its powerful platforms, loaded with top-tier resources for technical and fundamental analysis.
The broker has favourable margin requirements starting from 2%, and trading charges are also low. For low-budget traders, this is a plus since you get to try the quality trading tools without the need for extra money. Moreover, three account types are offered based on your skills level, including standard, commission, and DMA accounts. A demo account is also at your disposal for experimenting with margin trading if you have zero experience in the field.
Lastly, this margin broker has an outstanding support service operating five days a week. When contacted, they respond fast and offer relevant solutions. Undoubtedly, Forex.com is a fully packed broker for forex traders looking for a reliable broker for margin trading.
Pros
Low margin rate from 2%
+90 currency pairs and spot metals
£100 minimum deposit requirement
Cons
Inactivity fee applies after one year
Lacks the two-step safer login
How to Choose the Best Margin Broker in the UK
Choosing the best margin broker in the UK is not an easy task because of the lengthy research processes and overwhelming tests involved. The good news is that our professional researchers have done all the legwork and recommended the best margin brokers above. However, if you must conduct the research on your own, here are some of the elements we used in identifying the best margin brokers in the UK, and you should apply them as well.
Security in a margin broker is vital since it guarantees your funds safety regardless of a broker's financial state. For this reason, consider a margin broker in the UK that is regulated by the FCA. Trading with unregulated brokers is risky, and the chances are that you may bump into one of the fraudsters in the UK market who are only after your money.
We always advise our readers to budget for their trading activities so that they can quickly identify an affordable margin broker. Keep in mind that a broker's charges don't only mean commissions or spreads. There are additional charges to expect, including funding costs, inactivity fees, transaction charges, and currency conversion fees. You should also choose a margin broker with a favourable minimum deposit requirement.
The availability of trading assets in a margin broker varies, and if you overlook this element, you may find yourself with a margin broker with limited trading securities. Therefore, whether you are trading stocks, forex, commodities, or any other asset, ensure they are offered to your satisfaction. A broker with more securities other than your preferred option should also be considered for portfolio diversification.
While there are regulations to the level of margin traders in the UK need to take out, brokers have the right to make adjustments as they see fit. Therefore, do not overlook this feature and confirm the requirements for margin trading before making a choice.
No trader or investor wishes to use a platform that lags their activities. So, ensure a margin broker's platform is fast, especially if you are trading on volatile markets. You can also install its mobile app to keep up with the market trends and make quick moves when an opportunity arises.
The best margin broker's platform should also host trading tools, whether research or learning resources. Look for a demo account that will allow you to practice trading on margin before you start trading with real money.
Another significant element in a margin broker is customer service. Whether its availability is 24/7 or 24/5, make sure it fits into your schedule and is reachable via convenient channels. Responsiveness is also vital for you to stay ahead of the competition.
It's always advisable to seek other users' opinions on the best margin brokers in the UK to guarantee their efficiency. The best way to do so is to visit Google Play and the App Store to review their comments and ratings.
FAQs
How much do brokers charge for margin?
The amount of interest you pay for trading on margin varies from broker to broker and is based on the loan amount. Usually, it ranges between 3% and 15% of the contract's value.
What is the margin in a broker?
Margin trading in a broker means that you borrow trading funds from your broker to refund with a profit. When you trade on margin, you will first deposit cash as loan collateral then later pay the loan with interest. 
How do you invest in the margin?
Investing in margin starts with you learning how margin trading works. You will then select a suitable margin broker, create a trading account and make the necessary deposit. With your funded trading account used as collateral, the broker will lend you money to buy the assets you are interested in. Once you profit from the trade, you will pay the broker the loan amount with interest.
Can you have a margin account and not use margin?
Yes. Trading on margin is not mandatory, and you can trade various assets without the need for margin.
Is a margin or cash account better?
All the above trading accounts are effective for traders since we all have different interests when trading. However, if you want to maximise your potential of making high profits, a margin account is the best choice. Note that margin trading is risky, and you must know how it works before you put in your money.
How much margin trading is safe?
Since margin trading can bring about huge profits or losses, it is essential that you remain disciplined and cautious. For this reason, we advise you to try not to use over 10% of your initial investment's value as a margin. If you must make an extension, let it not exceed 30%, and consider margin brokers with the lowest margin rates.
How much do brokers charge for margin?
What is the margin in a broker?
How do you invest in the margin?
Can you have a margin account and not use margin?
Is a margin or cash account better?
How much margin trading is safe?
Conclusion
Margin trading carries high risks, and knowing how to mitigate them will give you a better chance at profits. Not only do you need the best margin brokers in the UK like our recommended ones, but you must also be fully knowledgeable about how margin trading works. If you are new in this industry, do not worry because here at TradingGuide, we also have a comprehensive guide on margin trading to help you kickstart your venture on a good note.
How we test?
Our test process is really based on two different aspects: our independent tests and research, as well as user reviews from Google Play, the App Store, and Trustpilot, etc.
The first thing we do when testing is to check every detail and test every tool and instrument. Our experts spend more than 200 hours on every article. We pay special attention to the specific function or the criteria that we're comparing during the comparing stage. This means that we must determine which broker is more suited for beginners, and which is better suited for experts, for example. Find out more about our test process here.