This introduction on how to trade forex was created by our trading experts for beginners to mid-level traders.
Our goal is to help UK-based forex traders ̣– both beginners and more advanced traders – find the most reliable trading software for their specific needs. Besides recommending brokers and trading apps, our work includes educating our readers on all things trading.
Now, if you're new to forex trading and want to learn the basics, this is the perfect guide for you. However, if you already have experience in forex trading and only need a new broker, we suggest you check out our list of the best forex brokers in the UK.
The Foreign Exchange Market
To understand forex trading, one first has to understand the foreign exchange market. As you might have guessed, forex is short for foreign exchange and also often abbreviated as just FX.
Subsequently, the forex market is the market where currencies are traded and it is also, in fact, the biggest market in the world with an average daily turnover of $6.6 billion in 2019.
The reason for this is that central banks and governments trade currencies on the foreign exchange market as it helps them stabilize and control their own currency. Naturally, a central bank has the capacity to trade currencies for millions of dollars at the time, thus the high daily turnover.
Since every currency in the world is included in the foreign exchange market, there is no trading floor or official foreign exchange location. Thus the foreign exchange market is a decentralized market, unlike the stock market that is traded on physical exchanges.
Besides, the forex market is one of the most exciting and popular markets for online traders ranging from professional day traders to hobby traders that just got started.
Understanding Exchange Rates and Currency Pairs
Unlike stocks, where you buy a stock for a certain price and then sell that same stock for (hopefully) a higher value down the road, forex trading is based on exchange rates.
An exchange rate is a value used to explain how much one currency is worth in another currency and vice versa. In other words, when trading forex, you're actually trading the correlation between two currencies, called a currency pair.
Now currency pairs are always written using the official currency abbreviation, for example, a currency pair where the American Dollar (USD) is weighed against the British Pound (GBP) is written as USD/GBP.
What's more, those two currencies can also be traded the other way around, ie. as GBP/USD but then you're weighing the British Pound against the American Dollar. Furthermore, all currencies can be traded in pairs with other currencies, but more about that shortly.
Lastly, you need to know that the currency written to the left in a currency pair is called the base currency. For instance, in EUR/USD, the euro is the base currency. The second (right) currency is called a quote currency.
What's the Goal of Forex Trading?
To break it down, the goal when trading forex is to determine whether one currency will increase or decrease in value compared to another currency.
But it's not really that simple.
You see, every currency in the world is technically available on the foreign exchange market. (We say technically because many currencies are so volatile that they're rarely traded.)
This means that events around the globe can affect the market. From local elections in Japan to natural disasters in the United States or a major event like Brexit. That requires a lot from every trader as well as an in-depth understanding of international relations.
With that being said, no forex trader trades every currency in the world. In fact, most limit themselves to a handful of currency pairs. Moreover, currency pairs are categorized into three groups ranked after how stable they are as well as their international influence.
Three Main Groups of Currency Pairs
There are three different currency groups that are organized after the currencies' international importance and market cap. You must understand the differences between these categories as well as their characteristics.
Major Pairs
The main group of currency pairs on the forex market are the major pairs. Officially, there are four major pairs:
EUR/USD
USD/JPY
GBP/USD
USD/CHF
Although some people claim that USD/CAD, AUD/USD, and NZD/USD (commodity pairs) should also be included in the major category.
Out of these currency pairs, EUR/USD is, by far, the most traded with the biggest daily turnover, making it an attractive choice for both institutional and online traders. For people in Europe and the United States, EUR/USD is also one of the easiest pairs to analyze since they're locally connected.
You can also note that all the major currency pairs are traded against the U.S. dollar.
Minor Pairs
Minor currency pairs include all the main currency pairs that do not include the U.S. dollar. Therefore, the GBP and EUR are among the most common minor currencies, however, any currency pair created from the following currencies are considered a minor:
Euro (EUR)
Japanese Yen (JPY)
British Pound (GBP)
Swiss Franc (CHF)
Canadian Dollar (CAD)
Australian Dollar (AUD)
New Zealand Dollar (NZD)
Exotic Pairs
All other currencies are considered exotic currency pairs, meaning that this is by far the largest category of currency pairs, but also the most complicated to trade. For example, analyzing the Turkish Lira (TRY) or the Swedish Krona (SEK) is much more difficult than analyzing the U.S dollar.
Therefore, forex brokers often offer a large number of exotic pairs, although it's recommended that you stick with majors and minors unless you feel comfortable with your ability to trade smaller, local currencies.
What does Spread Mean?
Spread is perhaps one of the most important concepts to understand when trading forex. You see, a spread is the difference between the bid price (sell) and the ask price (buy).
When trading forex, the buy price will always be higher than the ask price, and the currency pairs' actual market value is somewhere between the two prices.
The reason why spread is so important to understand is that it's the method forex brokers use to charge their customers. By controlling the spread, a broker can ensure that they will make a profit on every position you open.
Moreover, almost all forex and CFD brokers are commission-free, meaning they make their money from the spread and spread alone, with the exception of certain non-trading fees such as withdrawal fees.
Naturally, this means that you want to find a forex broker that offers fair and competitive spread on all the forex pairs you're looking to trade.
What is Leverage and Margin?
Leverage and margin are two other very important concepts in forex trading.
Since most currencies don't make massive market movements on a day to day basis, traders have to optimize their exposure for each trade. This is done by using leverage.
Leverage is, technically, a loan issued by a broker to improve your exposure and produce a bigger potential profit for each trade. Margin is simply the term used to explain the amount that was issued to you as a loan.
Leverage limits in Europe
Since leveraged trading increases the potential risks of trading, the European Union has introduced several limitations to leverage in Europe. For example, there is negative balance protection that ensures that traders can't lose more money than they can afford. (This does not apply to spread betting in the UK!)
Furthermore, strict limits to leverage levels were put in place in 2018. These new rules limit leverage trading to a maximum of 30:1 for major currency pairs, 20:1 for minor currencies, major stocks, and gold, 5:1 for individual stocks.
This was an important change for the industry that greatly helped increase trading safety, thus making the entire industry safer.
How do You Start Trading Forex?
To start trading forex, you first need to find a forex broker. However, before picking your broker, you need to decide how you want to trade forex. There are a few ways that one can benefit from the FX market and the best brokers tend to specialize in certain ways of trading.
These are the most common methods used to trade forex:
This is the traditional way of trading currencies, as explained in this guide. To trade forex, you need a broker that can act as the middleman between the decentralized forex market and you, the trader.
Forex is also available as derivative trading, ie. using instruments based on underlying assets. Contract for difference (CFDs) are the most common at the moment, and it's offered by most of the brokers that we recommend on TradingGuide.co.uk.
Spread is also a form of derivative forex trading that is best described as a combination of CFD trading and betting. Your job is to bet on whether you think the value of a currency pair will increase or decrease in a specific time period.
Due to forex spread betting being similar to regular sports betting, all forms of spread betting is tax-free in the UK.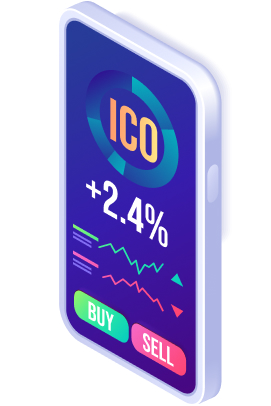 Finding a Forex Brokers
As a novice trading, the most important task you have to perform before you can start trading is picking a forex broker.
Luckily, we're here to help you!
This site was created with one goal: to help UK traders find the best online brokers for their specific needs. Therefore, we've created in-depth broker reviews of all the top FCA regulated brokers, as well as guides to the best brokers in several categories.
For example, we've recommended the best forex brokers in the UK, the best forex apps in the UK, etc. Moreover, we want to provide you with a quick introduction to the most important factors to consider when looking for a new broker.
Safety should always be your main concern when trading. Now, some risks cannot be avoided, for example, the risk of losing the money you invest.
However, other risks can be avoided, such as being scammed, robbed or having your personal information stolen. The only way to avoid this is to only use forex brokers that are tightly regulated and have a great reputation.
Every broker mentioned on this site is regulated by the Financial Conduct Authority (FCA), which is a requirement to offer trading services in the UK. Most of our recommended brokers are also licensed and regulated by other global governing bodies such as the CySEC, ASIC, and the SEC.
Obviously, you also want to find a broker that offers the assets you're planning on trading. In this case, your forex broker should have a satisfying selection of currency pairs.
In addition, we suggest that you pick a forex broker that also offers CFD trading or spread betting on other markets. That way, you can also trade stocks, commodities, and more using the same broker.
There is no such thing as a completely free forex broker since brokerage companies have to make money from something.
This is done by charging spread on every forex position opened on their platforms. Every broker can set their own spread, which is why you must find a broker that offers fair and competitive spread.
What's more, brokers charge on-trading fees for transactions, inactivity, etc. Although, you typically do not pay commission when trading forex.
Our point is that you want to find a forex broker that isn't expensive and suits your budget.
Reviews & User Recommendations
Lastly, we have to strictly advise against picking a broker solely based on your own research, especially as a beginner to a mid-level trader.
Instead, you should refer to broker reviews created by trading experts as well as the reviews of actual users. To help you get started, we provide both broker reviews and collect user reviews on this site.
That means that our team of trading experts have created in-depth broker reviews and guide and that we collect millions of users reviews from Trustpilot, Google Play, the App Store, etc.
This also helps us ensure that our reviews are, in fact, accurate and that they reflect the opinion of professionals as well as hobby traders alike.
Opening a Forex Broker Trading Account – Step by Step
At this point, you should have a better idea of what forex trading is and how it works. You also know how to find a forex broker and that the easiest way is to use our recommendations and comparison guides.
And before we offer you an introduction to basic forex trading strategies, we want to explain how you register an account with your chosen broker. The following step-by-step guide is universal since the registration process is regulated by the FCA, meaning it can be applied to all forex brokers.
Your first task is to find the forex broker that you want to use and then – preferably by using links on this website – you visit the broker to start the process. Our links redirect you to the registration page to help you get started faster.
After this, the process is very similar to registering any other form of online accounts, such as an online bank account or a social media account.
Now you'll be asked to provide basic information about yourself. This will be used as the foundation for your account and will have to be verified in the next step, so do not provide false or inaccurate information.
Information that you have to provide includes your full name, date of birth, address, phone number, and email. You will also have to provide financial information regarding your income and previous experience from trading.
As mentioned, you also need to verify your identity and residence. This is to comply with international Know Your Customer (KYC) guidelines as well as the rules and regulations enforced by the Financial Conduct Authority (FCA).
To do this, you need to submit two documents: a copy of your ID as proof of identity and a copy of a recent utility bill (or bank statement). Once submitted, the documents will be reviewed and verified.
All online forex brokers implement a minimum deposit level that you have to meet in order to activate your account. Although, today, many brokers allow you to use a demo account without making an initial deposit.
The minimum deposit level is individually set by each broker and, therefore, varies from £0 to several hundred pounds. Therefore, you need to choose a broker that fits your budget.
Once your transaction has been completed and you have funds on your trading account, you can start trading forex.
Remember that forex trading is difficult and associated with financial risks, so please spend the necessary time and effort to learn the basics before risking your hard-earned money.
Basic Forex Trading Strategies
Before we send you off so you can start trading forex, we want to share a few basic tips on forex trading strategies. These are not so many specific strategies, but rather methods of trading that can be incorporated with a range of strategies.
Day Trading
Day trading – an often misunderstood concept that people associate with immense riches and success. In reality, day trading is just a way to trade instruments such as forex and stocks.
As the name entails, day trading involves opening and closing positions within the same day, thus benefiting from small but volatile market movements. In most cases, a day trader won't hold a position open for more than a few minutes at the most.
Due to the high pace and associated risk, day trading is not an easy forex trading strategy to master. In fact, most retail day traders lose money in the long run.
Swing Trading
Swing trading is technically an extended version of day trading, ie. a method of trading where you keep positions open for longer than a few minutes.
In swing trading, you typically keep each position open for a few days or weeks at a time. That means that your analytic work has to be focused on longer market trends.
Some claim that swing trading is easier to master than day trading, and we're prepared to agree. However, forex swing trading is far from risk-free and you'll be charged an overnight fee every time you keep a forex position opened around the clock.
Long vs Short Trading
Lastly, we want to remind you that the forex market – just like the stock market – supports both long and short trading.
For inexperienced traders, long trading is when you buy a currency pair hoping that it will increase in value. Short trading, on the other hand, is a position that you open hoping that the underlying asset will decrease in value.
Short trading does provide its own difficulties and it requires a different strategy and mindset than regular long trading. Because of this, not everyone is suitable for short trade on the forex market.
The Most Relevant Articles