Coffee is a popular commodity that has become a preferred beverage to billions of people globally. This product is here to stay, and investing in it can pay off in the long run now that most of us are trying to find alternatives to sugary drinks.
This guide lets you in on how to invest in coffee, especially for beginners with zero experience in the share market. We strive to give insight into all the procedures included in purchasing and trading coffee so that every individual interested in the commodity will never miss out on the opportunity to try.
Top 3 Brokers for Investing in Coffee
Investing in coffee requires a broker that will maximise your experience. We will get into what to look for when identifying the best broker shortly, but most importantly, it should have access to the exchanges that list coffee stocks. In case you want to invest in the commodity using derivatives methods (off the exchange), ensure the broker allows derivatives trading, whether it's CFD, ETF, or futures contracts.
With numerous brokers in the UK, finding the best one is still an uphill climb for many investors. To help you get started, we have handpicked the top three brokers based on multiple tests and comparisons. Make sure you choose a suitable one for your coffee investment if you want to increase your chances of succeeding.
1. eToro
It's easy to get started with eToro since the broker has a minimum deposit of only £50. Alternatively, you can start your coffee investments using eToro's demo account, which is risk-free and loaded with £100,000 virtual funds to support your activities. eToro is the best social trading broker, and using it allows you to interact with other traders and learn more about coffee investment. In addition, you can follow professional investors and mirror their positions to increase your chances of earning a profit in an investment.
Remember, investing in coffee is commission-free, and you can diversify your portfolio using eToro's additional assets. However, expect high spreads and using the copy trading platform means paying £500 as the minimum amount per trade. Lastly, eToro has hidden costs like withdrawal fees.
2. IG Markets
Investing in coffee using IG Markets exposes you to some of the best tools for research and skills development. Like eToro, the broker features social trading where like-minded traders meet to share ideas and strategies more. In addition, you will enjoy some of the best platforms hosting advanced resources. These platforms include MT4, ProRealTime, and L-2 Dealer. Besides buying coffee shares, you can also trade the commodity as CFDs, futures contracts or ETFs and try new markets, including forex, stocks, cryptocurrencies, etc.
Sadly, IG Markets charges relatively high fees for investing in coffee. Its minimum deposit is also £250, which ranks on the higher side according to low budget investors. On top of that, ensure you are an active investor before considering this broker since a quarterly subscription fee will kick in should you fail to invest at least three times within three months.
3. Capital.com
Capital.com allows you to invest in coffee shares using the derivative method CFDs and indices. You will only pay low spreads for this investment since there are no commission charges. Making deposits and withdrawals is also free of charge and you get to enjoy your activities on world-class platforms, including the MT4. On top of that the broker requires a minimum deposit of only £20 when making deposits using cards.
On the flipside, Capital.com doesn't allow you to buy and take ownership of coffee shares. You will also pay overnight fees for positions left overnight.
How to Buy Coffee With eToro
The procedure for buying coffee with online brokers is pretty straightforward, especially those regulated by the Financial Conduct Authority (FCA). Below we take you through every step included in this investment by using eToro as an example. This is so that you can fully be prepared to find the best broker and easily invest in coffee.
Step 1: Go to eToro's Website
Step 2: Complete the Registration Procedure
Step 3: Verify Your Identity and Location
Step 4: Make a Deposit
Step 5: Choose a Suitable Coffee Stock to Buy
To access eToro and register for a coffee investment account, click on any link shared on this page. Note that the broker also has a mobile app that can be helpful in managing your investment whenever you step away from your trading station. So, consider installing it on your mobile device to never miss out on investment opportunities.
In addition, go through eToro's terms and conditions and ensure you fully understand them before making a commitment. The last thing you want is to get into conflicts with the broker because of minor misunderstandings that you could have avoided.
While on the website, eToro will require you to share your personal information for account registration. These include your full names, email, date of birth, phone number, source of income, and more. You should also be able to create a username and password for securing your account.
eToro's account registration also includes completing a basic knowledge test to determine the best package for your coffee investment. In addition, since the broker allows CFD trading, which comes with trading on margin, you will participate in a margin test for eToro to identify a suitable leverage limit for you.
The Financial Conduct Authority (FCA) has laid down stringent rules that all brokers regulated by it should abide by. One of these rules is having all clients verify their identities and locations before fully activating their investment accounts. For this reason, eToro will require you to share a copy of your ID card, driving licence or passport to verify your identity and a utility bill or bank statement to verify your location.
Your account verification process may take upto two days, and once done, eToro will send you a notification. At this point, you should be prepared to make a deposit, which for eToro is only £50 to access the necessary exchanges that list coffee stock. Making deposits at eToro is free of charge, so choose the most convenient payment method to make the process as fast and straightforward as possible.
eToro will confirm your deposit and let you into the right exchanges that list coffee stock. Make sure you find the best coffee stock to purchase, and do not forget to have a budget for every investment. Risk only what you are willing to lose even when trading coffee as CFDs, ETFs, or futures contracts.
Tips on How to Choose the Best Stock Broker to Invest in Coffee
The UK market hosts a gazillion brokers you can use to invest in coffee. However, identifying the best is a challenge, considering that you need to conduct multiple tests and comparisons. We list above the top three brokers to choose from based on your investment needs. Alternatively, take advantage of the elements we list below to find a broker to invest in coffee.
When searching for the best stock broker to invest in coffee, your safety should be a priority. With many stock brokers in the UK, trusting any other broker is a risk that you should not take. This is because some of these brokers are scammers waiting to take off with your hard-earned money.
To make sure you are safe, choose a broker that the FCA regulates. For starters, such brokers are legal to invest in coffee with, and they provide the best trading conditions for a worthwhile experience.
Stock brokers for coffee investment have varying charges, and we advise you to always confirm them before choosing one. Additionally, make sure that there are no hidden charges that may affect your budget in the long run. Simply put, budget for amounts you are willing to lose as there is no guarantee of earning profits in coffee investing.
Since you are looking for the best stock broker to invest in coffee, make sure it supports the activity. For instance, a broker should have access to the right exchanges where the stocks of coffee are listed. Additionally, it should allow investors to trade coffee as derivatives and try new markets that could potentially be profitable.
The best element in a stock broker for investing in coffee is the ability to rely on them. For instance, you should be able to depend on a broker for investment tools to help you develop the best strategy and improve your skills.
What's more, the best broker should have dedicated customer service ready to go above and beyond to ensure all challenges you experience while trading are taken care of. Finally, for investors with zero experience, choose a broker with a demo account to test it and try the financial markets before committing.
It is crucial that you seek other investors' opinions on a broker before settling for it. To get honest reviews and comments, visit Google Play, the App Store, or Trustpilot. Knowing what to expect from a broker allows you to decide whether you still want to invest with them or look for other options.
Coffee Stock Price Today
Coffee is a volatile asset, and its price will continue fluctuating, especially with demand and supply. Unfortunately, this unstable price makes it challenging for many investors to know the commodity's accurate price or predict how it will be in the future. Worry not, though, because below is a live chart including coffee's current price and additional historical information to help you develop the best strategy.
Best Coffee Stocks for 2022
Coffee is one of the most popular and highly demanded commodities globally. For this reason, many companies are producing or selling the commodity, making it challenging to know the best coffee stock to put your money in. Below, we list our handpicked coffee stock that we believe has high growth potential. We encourage you to conduct further analysis and select the one you fully understand and feel can bring about more profits.
Starbucks
Founded in 1971, Starbucks continues to be the most prominent speciality coffee maker and one of the top roaster and retailer companies globally. It is headquartered in Washington, the US and expands its operations to other regions globally. In total, over 33,000 coffee houses are spread across over 83 markets worldwide.
Starbucks offers ready to drink beverages and food products, including sandwiches, ground coffee, pastries, etc. It has experienced steady growth in revenue in recent years even though its share price keeps fluctuating. Clearly, Starbucks has a solid reputation, and its plans to offer even better products and services makes it an excellent stock to buy. You can find the company's shares listed on the NASDAQ exchange under SBUX.
Nestle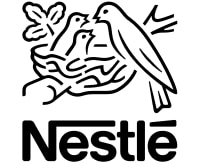 Being the world's biggest food business with over 2,000 brands, Nestle is another coffee stock to consider in 2022. Some of the products produced by this company besides coffee include candy and sweets, bottled water, pet foods, condiments, cereals, baby formula, etc. You can easily identify its coffee product on brands like Nescafe, Coffee Mate, and Nespresso.
Nestle was established in 1866 in Switzerland as a condensed milk company. Although it had its share of challenges, Nestle remained popular and partnered with other companies to ensure quality products were supplied to retailers and consumers globally. It is listed in the SWX exchange under the ticker NESN.
J.M. Smucker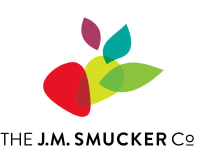 J.M. Smucker is one of the leading consumer packaged goods companies that has existed for over a century. The company has more than 30 locations in North America, with its main office in Ohio. This company strives to supply quality products to consumers and retailers globally. For this reason, it also manufactures its brands in North America.
2022 looks promising for J.M. Smucker, especially with its recent announcement on plans and initiatives to increase its revenue. Besides coffee, some of its brands include fruit spreads, beverages, snacks, nut butters, etc. You can invest in the company stock via a broker with access to the NYSE, where it is listed under the symbol SJM.
Keurig Dr Pepper Inc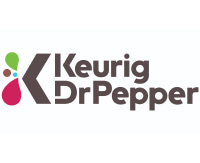 Keurig Dr Pepper was founded in 2018 due to a merger between Keurig Green Mountain and Dr Pepper Snapple. It is one of the best coffee companies to invest in since it prides itself as a leading producer and distributor of hot and cold beverages. The company's numbers also speak for themselves with increasing revenue.
This company owns over 125 brands specialising in coffee, soft drinks, teas, water, and juices. Its primary focus is on coffee brands, and you can find its shares listed on the NASDAQ exchange using the ticker symbol KDP. With many consumers finding alternatives to sugary soft drinks, Keurig Dr Pepper may be one of the brands such consumers and retailers go for, so give it a try.
FAQs
What is a good coffee stock to buy?
There are plenty of coffee stocks to buy in the market today, but the best one depends on how well you understand a company listing the coffee stock. In addition, you should have the ability to conduct market analysis and create a solid strategy. Some of the best stocks in coffee to buy in 2022 are listed above.
Can I buy shares in coffee?
Yes. There are many companies in the coffee business, including our best ones above. To buy shares in coffee, choose a company that you fully understand its operations and history. Then, conduct market analysis to fully understand its performance and make an investment should you feel there is a potential for profits.
Can you make money in coffee futures?
Absolutely. Futures contract in coffee investing allows you to enter into a legal agreement with a broker to buy or sell coffee at a predetermined price at a specified date in the future. By selling coffee using futures contracts, you can profit only if you conduct a thorough market analysis and develop a solid strategy. Note that futures contracts are traded on futures exchanges.
How much is coffee on the stock market?
It is challenging to know the exact price of coffee today, considering that the asset's price keeps on fluctuating. However, our live chart above shows coffee's current share price, allowing you to make the best investment decision.
What is coffee's futures?
Coffee's futures are exchange-traded contracts that you enter to buy or sell coffee at a predetermined price on a specified date in the future. Coffee is becoming one of the most preferred beverages globally, meaning your investments could pay off in the long run.
What is the stock symbol for coffee?
The stock symbol for coffee is KC, and you can trade the commodity in various futures exchanges depending on the company offering the stock.
What is a good coffee stock to buy?
Can I buy shares in coffee?
Can you make money in coffee futures?
How much is coffee on the stock market?
What is coffee's futures?
What is the stock symbol for coffee?
Conclusion
Coffee is a highly demanded commodity and the second most traded globally after crude oil. Before you venture into coffee, ensure you understand everything about it, including where it is grown, factors affecting its prices, and follow our guide above on how to invest in the commodity.
You should also be able to conduct thorough research and choose the best coffee stock to maximise your potential. On top of that, find the best broker that will fully support your investment activities. By starting slowly while being open to learning along the way, everything will begin to fall into place as you climb the ladder for success.