Through the introduction of trading apps, buying, selling, and investing in cryptocurrencies is now easier than ever before. The best cryptocurrency apps in the UK allow you to trade and can keep an eye on all your investments wherever you are. All you need is a smartphone and a decent internet connection.
On the following page, we have collected all the information you need to find a crypto app in the UK. You will find mini-reviews of the best brokers and apps, tips on how to get started, and answers to the most common questions.
List of the Best Crypto Apps in the UK 2022
Compare Best Cryptocurrency Apps in the UK
When researching the best cryptocurrency apps in the UK, we focus on the same factors that you should when looking for a crypto app, namely:
Licenses & Regulations
Trading Fees
Minimum Deposit
Software
Money Insurance
Payment Methods
Our team spends roughly 150 hours on each guide that we produce, in addition to hundreds of previous hours of research where all the brokers have been compared. To keep our content as accurate and reliable as possible, we also include reviews from Trustpilot, Google Play, and the App Store, ie. from real users.
Compare with other broker
License
Fee on Bitcoin
Minimum deposit
Software
Money Insurance
Payment
Demo account
ASIC, CySec, FCA
1%
$10
eToro Proprietary Platform
Yes (up to $1,000,000)
Credit card, PayPal, Bank transfer, Neteller, Skrill, iDEAL, eToro Money, Klarna/Sofort Banking, Online Banking, POLi, Przelewy 24
Yes
FCA, ASIC, CySEC, EFSRA, SFSA, FSA
Free (Additional fees may apply)
$100
Plus500 Webtrader
Yes, up to €85,000 (£73,392 )
Bank Wire Transfer, Credit cards, Paypal, Skrill, Trustly
Yes
FCA, BaFin
From 0.7 pips
No
MetaTrader 4, Web Platform, Mobile Trading Apps
Yes (up to £85,000)
Credit cards, Paypal, Bank Wire Transfer
Yes
FCA
0.5-2.0%
No minimum deposit
Revolut App
Yes, up to EUR 100,000 (£85,816)
Bank transfer, Credit cards
No
CBI, ASIC, FCA, FSCA, FSA, FFAJ, CySEC, ADGM, FRSA, ISA
Free
$100 (£72)
MetaTrader 4, MetaTrader 5, WebTrader, Automated trading, Mac Trading, AvaTradeGO, AvaOptions, Mobile Trading, AvaSocial
Yes, up to $1,000,000
Credit Card, FasaPay, MoneyGram, Perfect Money, Skrill, Swift, Webmoney, Western Union, Wire Transfer
Yes
FCA, FDIC, NYDFS
No
No
Gemini, Active Trader, Web, Mobile, TradingView
Yes, up to $250 000 (£177 352)
Bank Wire Transfer, Credit cards
Yes
Compare brokers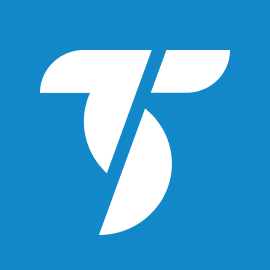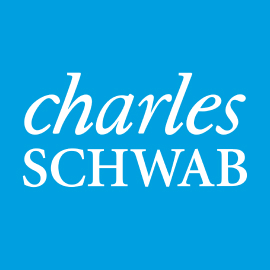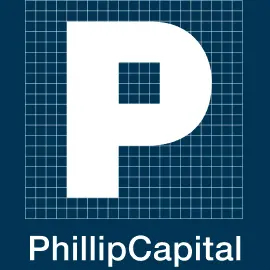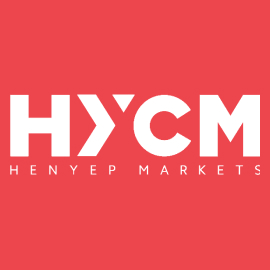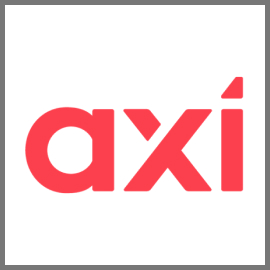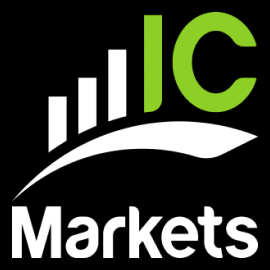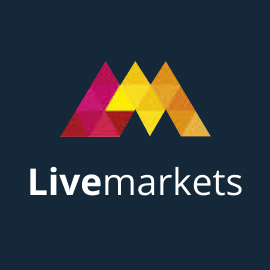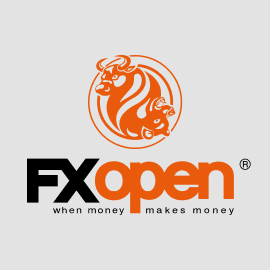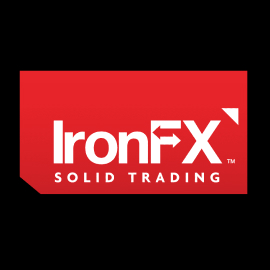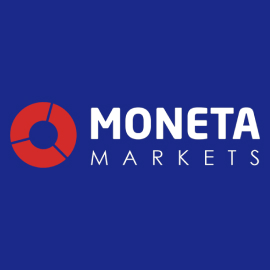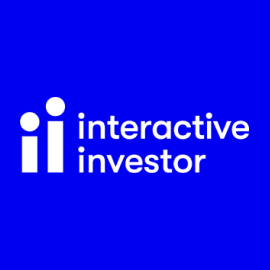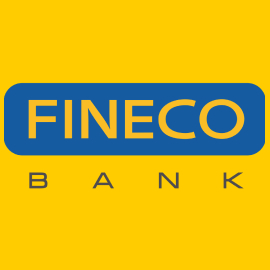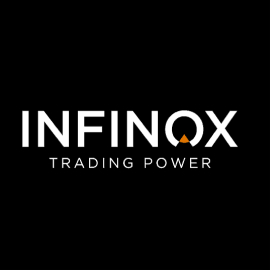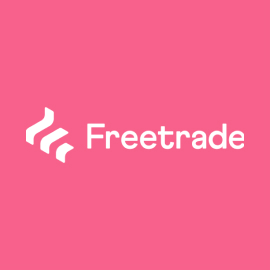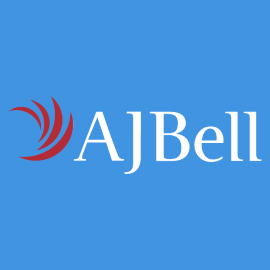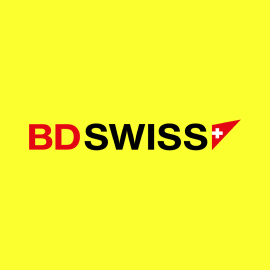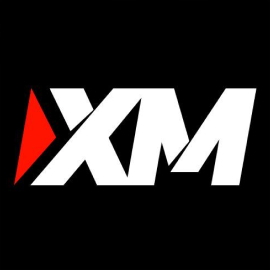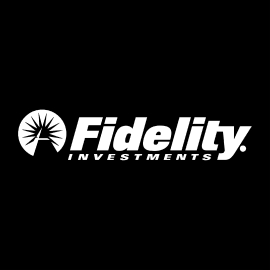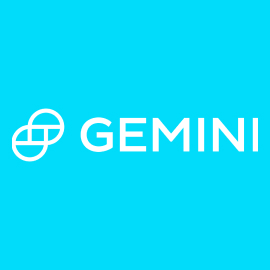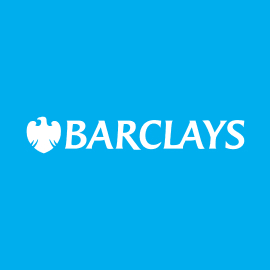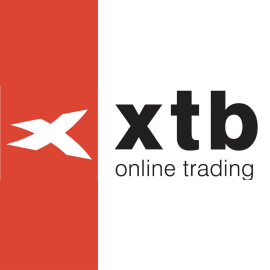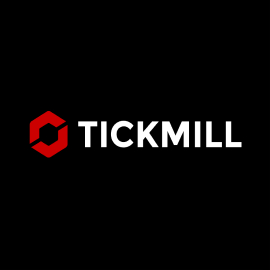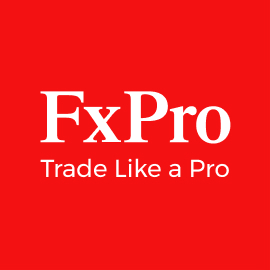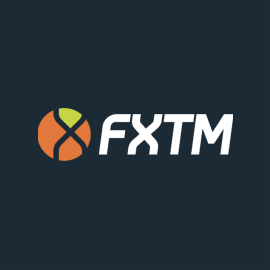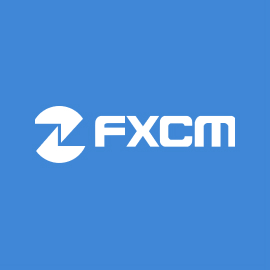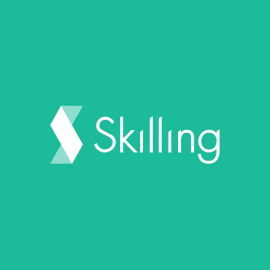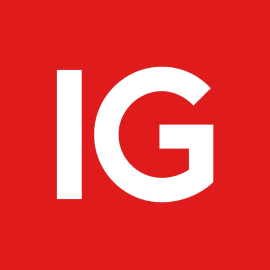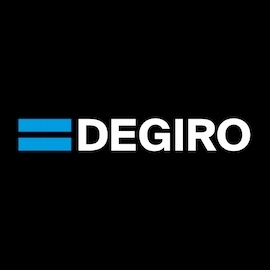 1. eToro – Overall Best Cryptocurrency App in the UK
eToro is undoubtedly the best cryptocurrency app in the UK for a range of reasons. First and foremost, eToro has been trailblazing online crypto trading and has a wide selection of assets on offer. Secondly, eToro is one of the few cryptocurrency apps that support both derivatives trading (CFD) and coin purchases. This means that you can buy bitcoin and other cryptos to store in your wallet, but you can also speculate on the value of crypto using derivatives.
eToro also tops the list as the best cryptocurrency app in the UK because it offers advanced charts and technical tools. However, what sets eToro apart from the rest of the industry is its CopyTrader platform which allows you to interact with and copy other traders. This feature mostly benefits beginners who are still trying to improve their trading skills.
Pros
Large selection of cryptocurrencies on offer
Industry-leading copy trading platform
Allow you to trade and invest in cryptocurrencies
Cons
Rather expensive to use with high fees and deposit levels
The advanced platform that takes time to master
2. Plus500 – Crypto Trading App with Multiple Payment Option
Plus500 is a global CFD broker and mobile trading app that the Financial Conduct Authority (FCA) regulates. Its cryptocurrency app has an easy-to-use and navigable trading platform. The broker only offers CFDs meaning you can only speculate on the market and not buy cryptos from Plus500.
With that said, Plus500 was the first online broker to ever offer a CFD based on Bitcoin. And the Plus500 trading app is considered one of the best apps ever, even being top-rated on the App Store and Google Play. Add to that a range of payment options including Visa, Mastercard, Paypal, Skrill, and bank transfers, and you have one of the best crypto apps in the UK.
Another selling point for Plus500 is that cryptocurrency CFD trading is available 24/7. This allows you to buy and sell cryptocurrencies anytime you see fit.
Pros
Several popular payment methods to choose from
Plenty of educational and research materials
Allows margin trading on cryptocurrencies
Cons
No support for cryptocurrency deposits or withdrawals
Customer support is only available five days a week
Rather advanced trading apps and software
3. CMC Markets – Great Crypto App for Beginners
CMC Markets is a well established online broker with a crypto app that offers 14 cryptocurrencies, including Bitcoin, Ethereum, Litecoin, and Ripple, as well as unique cryptocurrency indices. It supports a range of payment methods, including Visa, Mastercard, Paypal, and regular bank transfers, meaning everyone in the UK can fund their accounts.
Our guide for beginners will help you to know How to Buy Bitcoin with PayPal easy.
Every position that you open or close on the platform executes seamlessly, regardless of the device you're using. Naturally, you're also provided all the charting tools you need to analyze the markets in question.
Before making your initial deposit, we recommend that you open a demo account and test the broker out. This will allow you to better assess if this crypto app is the best for you.
Pros
Easy-to-use trading platform suitable for beginners
Top-rated trading app in all our tests
Large selection of crypto assets to choose from
Cons
Limited educational and research materials
A massive selection of assets can be overwhelming
Expensive to use in certain markets
4. Revolut – Crypto Trading App with no Fees
Revolut is a digital broker that offers cryptocurrency trading and investments through a mobile app. Besides offering a revolutionary crypto app, Revolut has also made a name for being cheap with zero commission and limited fees. There is no minimum deposit requirement to worry about either.
Opening a trading account on Revolut is straightforward. It offers various cryptocurrencies to trade with, including Bitcoin, Ethereum, Litecoin, bitcoin cash, and XRP. You can trade these cryptos against more than 30 currencies, including the US dollar, euro, and pound.
Unfortunately, we believe that the best analytic tools are offered by the more established online brokers. Hence it can be rather difficult to analyze cryptocurrencies in detail using only Revolut's tools.
Pros
Low trading fees on cryptocurrencies and stocks
No minimum deposit requirement
Groundbreaking broker that has revolutionized online investments
Cons
Very limited educational tools and no demo accounts
Mobile online meaning you can't access your assets from a computer
Does not provide derivatives trading and speculation on other markets
5. Avatrade – Crypto Trading App with Various Assets
This Irish based online broker has been a pioneer in the mobile trading segment for many years. Today, the app is one of our personal favourites for all types of CFD trading, with great tools including a solid copy trading feature.
Avatrade provides access to a wide range of cryptocurrencies and related assets such as the Crypto 10 Index. You can also trade lesser-known assets such as Uniswap and Chainlink, not to mention a large selection of forex, stocks, commodities, and more.
In terms of cost to trade, Avatrade is fair and not too expensive. Depending on which tools you use, trading can actually be cheap with this cryptocurrency app. However, if you use copy trading features and sophisticated alarms, you will pay extra.
Pros
Wide selection of cryptocurrencies and related assets
A great mobile app that belongs to our personal favourites
Fully regulated in all the UK and EU
Cons
A limited selection of other assets besides cryptos
Advanced platforms that require time and dedication to master
6. Gemini – Best Crypto App for Bitcoin Trading
Gemini is a cryptocurrency exchange and, in our opinion, the best cryptocurrency app for Bitcoin because it was designed only for cryptocurrencies. The app offers easy-to-use trading tools that allow you to trade a massive selection of cryptocurrencies. Being the fact that Gemini is an exchange, it is suitable for longer investments and those looking to buy bitcoin to store in a wallet.
Gemini's trading platform is fully customisable, meaning that you can easily modify it to suit your experience level. The platform is loaded with various cryptocurrency offerings so that there is always something new to invest in.
It is easy to open a trading account on Gemini, and we highly encourage newbies to give it a try. This exchange does not have a minimum deposit requirement for you to start investing in cryptocurrencies.
Pros
The account opening procedure is straightforward
Various trading platforms to suit all investors' needs
Hot digital wallets to secure your investment capital
Cons
High trading charges, including transaction and convenience fees
No derivatives trading or speculations 
How to Choose the Best Best Crypto Trading App in the UK
Please note that cryptocurrency trading is difficult, no matter what you've heard. Mastering all the skills and knowledge needed to make a profit is time-consuming. With that said, with the right choice of broker, exchange, and app, you will give yourself the tools to succeed.
Coinbase vs. Binance ​​Crypto Exchange Comparison: Which to Choose? – read in our guide, where we can help you to make a right decision.
Finding the best cryptocurrency app is therefore one of the most important parts of your journey and not something to be rushed. To give you a bit of a head start, we suggest that you evaluate the following factors when looking for the best crypto app for you.
We always advise our readers to trade with a cryptocurrency app that is managed by a broker that is licensed and regulated by the most stringent authorities, globally. However, in the UK, the only license that matters is one from the Financial Conduct Authority (FCA).
You will find some of our recommended brokers above have more than one regulatory body overseeing their trading activities. This should positively influence your decision since it proves their credibility even further.
Also, many cryptocurrency exchanges are not licensed, which is why we recommend that you stick with brokers/exchanges such as eToro.
The cryptocurrency app you choose should have a great user interface design and be easily customisable. It should also be able to execute your trades fast so that you do not miss out on any opportunity of building your nest egg. Additionally, you should be able to quickly navigate through the platform and access trading tools for market analysis.
With that being said, it also comes down to personal preference and you need to find a platform that suits your needs. Spending a few days testing different crypto apps can be very useful to beginners.
The best cryptocurrency app should be straightforward with its trading charges so that you can have a budget for your funds. We've seen many brokers with hidden charges that only end up straining your trading activities. That said, conduct a thorough search on your chosen cryptocurrency app and ensure that the fees offered are what you can afford.
Trading should not be too expensive and when investing in cryptocurrencies you want to keep as much of the invested amount as possible.
When looking for a cryptocurrency app, you need to first confirm the markets you wish to invest in. Choose a trading app offering plenty of tradable instruments to choose from. This will benefit you in the long run when you feel like trying something new.
By choosing an online broker you will gain access to even more markets as well. Allowing you to combine your cryptocurrency trading with stocks, commodities, forex, and more. In other words, the best crypto broker is also a good broker for other forms of trading.
The hustle of currency exchange can delay your trading progress. Whereas some brokers offer a wide range of payment methods, others are still stuck with the traditional methods. For this reason, we advise you to check which payment method is convenient for you and keep this in mind when choosing the right cryptocurrency trading app.
Since some of our recommended brokers above charge high trading fees, it is challenging to risk investing with them without being certain that they align with your trading needs. Demo accounts are available to save your capital, and therefore, you should take advantage of using them to test drive a cryptocurrency app before diving in.
All good brokers and apps should provide educational material that can help their customers perform at their very best. Learning to trade is never easy, and the more help your broker can provide, the better it is.
Cryptocurrency Buying Guide
Trading cryptocurrencies requires knowledge before you make your first investment. You need to ensure that you are completely familiar with how this type of investment works as well as how your crypto trading app functions.
Do not start trading or investing before you know what you're getting yourself into. And always start small, ie. invest small amounts and only open a few positions at the time. As you get more comfortable, you can start increasing the amounts and the risk.
Analyzing cryptocurrencies is different from analyzing other securities. This is because the market is new and useful strategies are still being developed, and because cryptocurrencies are so volatile that they are hard to predict. Therefore, you should be even more careful when investing in cryptocurrencies than other assets.
To start learning how to buy cryptocurrencies, we suggest you start studying. Our beginner's guides are comprehensive and all the best cryptocurrency apps in the UK have educational material that can help you a lot.
FAQs
Is Robinhood good for cryptocurrency?
Robinhood is an excellent cryptocurrency app. Unfortunately, Robinhood is not available in the UK at the moment. In fact, Robinhood is only available in the U.S.
There were plans to launch Robinhood in the UK in 2020, but those plans were put on hold due to COVID-19.
How do you trade in cryptocurrency for beginners?
Learning how to trade cryptocurrencies takes time and dedication. We usually recommend derivatives trading to beginners since it's a little easier to grasp.
As a beginner, we suggest that you start with the basics. For example, in our guide on how to trade Bitcoin where we explain how beginners can start trading cryptocurrencies.
How much does it cost to start crypto trading?
It depends on which exchange, broker or cryptocurrency app you pick. Many online brokers have minimum deposit levels that determine how much it costs to start trading.
Exchanges and some brokers have no minimum deposit requirements allowing you to start trading with any amount you sit fit and can afford. In other words, you can start trading cryptos for as little as £1.
What is the best way to buy cryptocurrency?
If you want to buy coins to store for a longer period, you should buy your cryptocurrencies from an exchange and then transfer them to a safe wallet.
If you're just getting started and want to trade cryptocurrencies, you should open a broker account and start trading cryptos on one of the best cryptocurrency apps in the UK.
How do beginners invest in Bitcoins?
Read more about how to invest in Bitcoin in our dedicated guide. In short, as an investor, you should opt for a cryptocurrency exchange. If you want to trade – or combine trading with investments – we recommend that you start with eToro. It's one of the best and most beginner-friendly brokers on the market, and it allows you to trade and invest in cryptos.
Can I invest in Bitcoin with £1?
As long as you pick a crypto app without a minimum deposit level, you can invest in Bitcoin for £1. You're not required to buy a full Bitcoin and can, therefore, invest as much or as little as you want to.
Speculative trading such as CFD trading, also allows you to trade with as much or as little as you see fit.
Is Robinhood good for cryptocurrency?
How do you trade in cryptocurrency for beginners?
How much does it cost to start crypto trading?
What is the best way to buy cryptocurrency?
How do beginners invest in Bitcoins?
Can I invest in Bitcoin with £1?
Verdict
The right time to start investing in cryptocurrencies is now. The more you hesitate and the longer you wait, the more you risk losing. As mentioned, you should never rush your investments or trading efforts, but the crypto market is here to stay and the sooner you get started, the better your chances are.
If you, like so many other traders, prefer trading on your smartphone you have to find a crypto app to use. And we hope that our guide has helped you with this.
How we test?
Our test process is really based on two different aspects: our independent tests and research, as well as user reviews from Google Play, the App Store, and Trustpilot, etc.
The first thing we do when testing is to check every detail and test every tool and instrument. Our experts spend more than 200 hours on every article. We pay special attention to the specific function or the criteria that we're comparing during the comparing stage. This means that we must determine which broker is more suited for beginners, and which is better suited for experts, for example. Find out more about our test process here.