Getting started with cryptocurrency trading can be challenging, and investors need the best trading platform that will help them easily get exposed to Bitcoin and other altcoins. Binance and Coinbase are among the largest and most popular cryptocurrency exchanges globally. With them, you get access to a wide range of cryptos, which you can buy, sell, or trade.
Unfortunately, many cryptocurrency traders are torn between trading with Coinbase or Binance. These exchanges have excellent features and have proven to help traders succeed in their cryptocurrency trading activities. For this reason, we took it upon ourselves to review these platforms based on varying elements, including platform performance, trading fees, security, asset availability, customer service, etc. This is so that, you can fully understand the difference, and make the best choice to trade with.
In This Guide
Coinbase vs. Binance Crypto Exchange
What is Coinbase?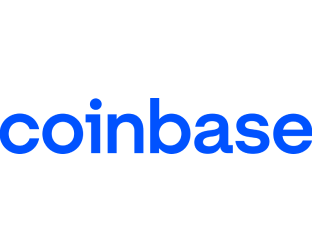 Coinbase is one of the most popular cryptocurrency exchanges globally. Founded in 2012 by Brian Armstrong and Fred Erhsam, it is the oldest crypto exchange and was designed with beginners in mind. With Coinbase, you get to trade top cryptocurrencies and more, including Bitcoin, Ethereum, Litecoin, Ripple, Dash, Bitcoin Cash, etc.
Currently, Coinbase is available in more than 100 countries globally. Plus, the exchange boasts of signing up approximately 98 million users and 13,000 institutions. Its number of cryptos exceeds 80, thus giving you more options for portfolio diversification.
Pros
User-friendly trading platform with an intuitive design
Has a reliable trading app to help you stay on top of the markets
Highly encrypted, thus guaranteeing the security of your data and funds
Hosts most popular cryptocurrencies
Has a digital wallet
Coinbase Pro platform available for advanced traders
Cons
Limited advanced trading options
High fees compared to some of its peers
Fewer crypto assets than Binance
What is Binance?
In 2017, Binance was launched in China by Changpeng Zhao, who is currently its CEO. Although it is relatively new in the cryptocurrency space, the company's popularity is skyrocketing since it has excellent features and exposes traders and investors to over 600 cryptocurrencies. These include Bitcoin, Ethereum, Bitcoin Cash, Litecoin, Dash, Dogecoin, etc.
Binance prides itself in charging one of the industry's lowest fees for cryptocurrency trading. In addition, the exchange has advanced features that suit advanced traders and maximize their trading experience. Currently, over 90 million users are actively trading on Binance, thus making it take the lead when it comes to the daily trading volume of cryptocurrencies.
Pros
Low cryptocurrency trading fees
Advanced platform features for maximum experience
Highly encrypted to secure data and trading assets
Over 600 cryptocurrencies hosted
Multiple transaction types
Reliable trading app for Android and iOS devices
Cons
Limited version to US users
The platform can be overwhelming for newbies
How Do Coinbase and Binance Work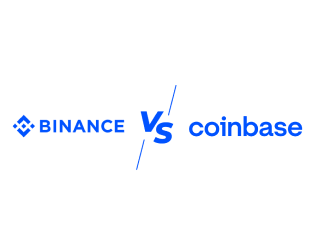 Binance and Coinbase cryptocurrency exchanges have the same operating procedure. They connect traders on a single platform to trade, buy and sell cryptocurrencies. To get started, you will sign up for a trading account and make deposits using your preferred payment method. Note that the account sign up procedure is the same for both exchanges and takes minutes to complete. The only difference is that Binance doesn't require a photo ID verification for international users.
Once you make a purchase, Binance and Coinbase, you will store them in your preferred digital wallet. Here, you are free to trade them again or make a withdrawal. Keep in mind that withdrawals are made using fiat currencies supported in your region. In addition, you can exchange a cryptocurrency for another cryptocurrency if you do not want to cash out your assets.
The best element about Binance and Coinbase is that they both have reliable crypto trading apps you can install on your Android and iOS devices to trade on the go. Plus, they support traders with trading tools for research and market analysis, which when used strategically can maximize your chances of making profits.
Difference Between Binance and Coinbase
As mentioned earlier, we compared Coinbase vs Binance based on various elements. Here is how they compare to help you decide the best for your trading activities.
1. Features
While Coinbase and Binance allow you to buy, sell, and trade cryptocurrencies, they have varying features. For instance, Coinbase was created with newbies in mind. It is user-friendly and has an intuitive design platform to give newbies the best experience. In contrast, the Binance platform is more advanced, and thus highly recommended for traders who have been in the cryptocurrency space for a while. Newbies can also use Binance, but you must be confident in your skills to enjoy the experience.
Additionally, Coinbase allows you to earn cryptocurrencies by watching short videos on its platform. However, Binance does it differently, whereby users get rewarded based on various challenges and giveaways on its rewards centre. The exchange also supplies quality learning resources through its Binance Academy platform to improve your skills.
Another element we like about Coinbase is that it is backed up with a news feed to keep traders updated with the current market trends and developments. This is so that you never miss out on potentially profitable opportunities as they arise. On the other hand, Binance features advanced charting, which you can use to create advanced charting views for strategy development. There are also API keys on Binance that assist in third-party integrations.
2. Currencies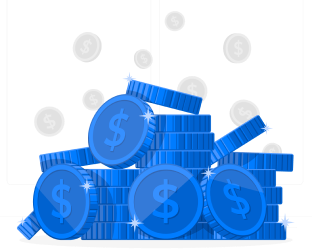 Binance and Coinbase both host popular cryptocurrencies, but Binance has plenty to offer than Coinbase. To be specific, Coinbase offers approximately 107 assets while Binance has +600. Moreover, both exchanges allow you to trade using various fiat currencies, including GBP, EUR and the US dollar and buy the assets as fractions.
Additionally, Binance and Coinbase support transactions using other cryptocurrencies such as Bitcoin and ethereum. However, Coinbase's minimum order is $2 whereas Binance's minimum order is only $1. All in all, Binance offers more cryptocurrencies and allows transactions using a wide array of fiat currencies compared to Coinbase.
3. Security
Although we consider Binance and Coinbase secure for your cryptocurrency trading activities, Coinbase seems to be more reputable than Binance. This is because Coinbase has been around longer than Binance, and traders are taking their time to fully trust it before taking the plunge.
Furthermore, Binance is not regulated and is banned in the US. However, US traders can still access its Binance US exchange, which operates outside California while adhering to US regulations. Simply put, Binance is under regulatory investigations in the US, thus making Coinbase more trustworthy.
Read more about licenses and financial regulatory authorities in our other guides.
The good news is that both Coinbase and Binance have taken security measures to safeguard their trading platforms using the two-factor authentication procedure. For Coinbase, you must verify your identity using your photo or original identification card to access its platform and trade. However, Binance only requires these documents when signing up US traders or investors willing to put large amounts of money in a trade.
Note that Binance doesn't have a digital wallet but partners with Trust Wallet, a leading digital wallet to secure your assets. In contrast, Coinbase is integrated with its own digital wallet, which is highly protected with biometric access controls and a password. Like other digital wallets such as Trust Wallet, Coinbase protects your assets with a 12-word recovery phrase. The exchange also features a time-locked element that cancels withdrawals when not completed within 24 hours.
Lastly, regarding security features, Binance and Coinbase insure USD balances upto $250,000. This is done by the Federal Deposit Insurance Corporation (FDIC) and doesn't apply to any other held investments. Therefore, in case you lose your cryptos, FDIC will not be able to cover the losses.
4. Fees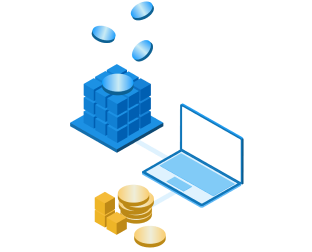 Fees are crucial when deciding on whether to trade with Binance or Coinbase. You want to trade with an exchange that is affordable and fits your budget for the best experience. Coinbase and Binance fees vary, but overall, Binance is more cost-effective than Coinbase. This also applies when it comes to account and transaction fees.
For instance, transacting with Coinbase is relatively costly since you get to pay more than when doing so with Binance. Also, Coinbase charges fees based on the account you transact with. Although US traders will pay more fees when using the Binance US exchange, the charges are still low compared to Coinbase.
On average, traders incur 0.5% transaction charges when using Coinbase and an additional convenience fee based on the payment method. In general, a single transaction might cost you about 4% of the amount. In contrast, Binance uses the maker-taker fee structure, thus having equal fees for the maker and taker. The chart can be challenging for newbies to understand but these charges are among the lowest in the industry, especially for high volume and active traders.
Based on our analysis, transactions on the Binance crypto exchange are approximately 0.01% and get even lower with larger trades. Some other ways to reduce your trading fees on Binance include:
Refer friends on discounts for trading charges
Buy Binance tokens to pay fees a discount worth 25%
Level up for VIP discounts, especially if you are an advanced trader
5. Accessibility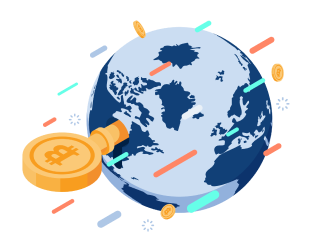 It's a no brainer that Coinbase and Binance are safe for trading and are popular globally. However, they are not available in all countries globally. Therefore, ensure the exchanges are available in your country before making a choice. As mentioned earlier, Binance is available in over 180 countries whereas Coinbase is only accessible in more than 100. This means that Binance is more exposed than Coinbase even though it was launched after Coinbase.
Note that Coinbase availability, especially for US traders and investors is not limited. Binance on the other hand has a separate platform for US traders and investors due to the stringent measures available in the US regarding the Know your customer (KYC) and anti-money laundering. In the UK, you are free to choose between Binance and Coinbase based on your trading requirements.
Final Thoughts
It is challenging to specify whether Binance is better than Coinbase and vice-versa, especially in the UK market. This is because both cryptocurrency exchanges have their own pros and cons. Besides ,UK traders' requirements and skill levels vary, and your choices should be based on these elements.
Note that comparing Binance vs Coinbase was time-consuming and overwhelming, but all in all, they have a lot of similarities too. For instance, you can access similar fiat currencies, have a wide range of cryptos, support newbies with learning resources, etc. Therefore, whether you choose Coinbase or Binance, remember that the cryptocurrency market is highly volatile, so have a budget and strategize before taking the plunge.
What Are Binance and Coinbase?
Binance and Coinbase are cryptocurrency exchanges that traders use to buy, sell, and trade cryptocurrencies, including Bitcoin, Ethereum, and other altcoins. You can also trade cryptos through a broker for as long as they suit your trading needs. 
Note that Binance and Coinbase are popular not only in the UK but globally. However, Binance services are limited in the US and are available in the country through the Binance US exchange. On the other hand, Coinbase is regulated in the US with several consumer protection, guaranteeing traders' safety.
Is Binance Legal in the UK?
Yes. Binance is legal in the UK and you can enjoy all of its features for as long as the exchange is suitable for your trading needs. We highly recommend it to advanced traders since it features advanced elements for maximum experience. Newbies who are confident in their skills are also free to sign up for a trading account. You can also take advantage of its learning resources to improve your skills.
Is Coinbase legal in the UK?
Coinbase is legal in the UK and adheres to the stringent regulations laid down by the Financial Conduct Authority (FCA). The exchange is user-friendly and has an intuitive design interface. This makes it a perfect platform to get started with if you are a newbie. However, ensure the exchange meets all your trading needs before you commit.
What is the difference between a crypto exchange and a brokerage?
Cryptocurrency exchanges are specifically tailored for trading crypto assets. In addition, traders using crypto exchanges incur low trading fees and get exposed to a wide range of cryptocurrencies. In addition, there are no third parties on crypto exchanges. Buyers and sellers meet through the platform to trade. 
When it comes to trading cryptos using brokers, you are most likely to pay higher trading fees since they act as mediators between traders and the markets. Plus, brokers allow you to explore other markets such as forex, stocks, commodities, etc. 
How to choose the safest cryptocurrency exchange?
The best cryptocurrency exchange is reputable and adheres to stringent trading regulations laid down by tier-one authorities. The exchange should also meet all of your trading requirements, including payment methods, platform performance, fees, asset availability, support service, etc.
How does cryptocurrency exchange work?
A cryptocurrency exchange works by connecting traders globally. On the platform, you can trade, buy or sell a cryptocurrency or more. You can also exchange a cryptocurrency for another or buy the assets using fiat currencies like USD, GBP, EUR, etc. With a cryptocurrency exchange, you get to trade with current market prices.
What Are Binance and Coinbase?
Is Binance Legal in the UK?
Is Coinbase legal in the UK?
What is the difference between a crypto exchange and a brokerage?
How to choose the safest cryptocurrency exchange?
How does cryptocurrency exchange work?