Are you curious about trading and how to start trading? That's excellent because you've stumbled upon an introductory beginner's guide to online trading.
On the following page, we'll walk you through the basics of online trading while providing tips to help you get started. You will find tips on how to find a broker and which markets you can trade as a beginner.
When you've finished the guide, we suggest that you check out the rest of the website where we offer broker recommendations, more in-depth trading guides, and provide all the information you need to start trading online.
What is Online Trading?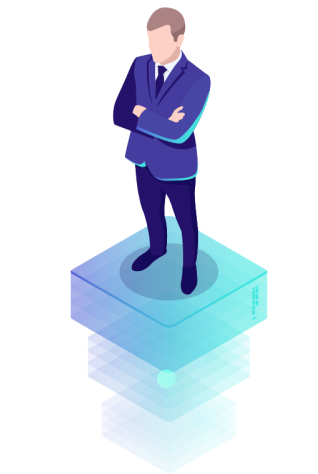 Online trading is a vast concept that includes pretty much any act of buying and selling financial products online to make a profit. The three most commonly traded financial instruments online are stocks, forex, and cryptocurrencies but most brokers also provide access to commodities, options, indices, and exchange-traded funds.
When trading, regardless of the instrument, your profits are calculated as the difference between the buy and sell price. Most times when trading online, you will be trading speculative, ie. you'll never own the instruments you trade but speculate on their price movements.
Now, when most people think of online trading they think of professional day traders, which isn't wrong at all. Just keep in mind that day traders are the top-tier of online traders, and as a beginner, you should set your expectations right.
Learning how to trade, as we'll get into shortly, is not easy. Therefore, to remain realistic, your aim should be to learn the basics and start making a profit. Then you can start dreaming of becoming a day trader.
What Do You Need to Start Trading Online?
In order to trade online, you need access to a trading platform as well as the tools needed to analyze markets. In addition, you need to set a budget, consider the risks of trading as well as learn the ins and outs of online trading.
To do all this, you need to equip yourself with the following:
Finding a reliable broker will be one of your most important tasks before you get started trading. Your broker will act as your middleman and is the service that provides you with assets to trade and the tools needed to trade them.
The main rule of online brokers is to only ever use a broker that is licensed and regulated in your jurisdiction. If not, the broker will not be operating legally, there will be no government overseeing its services, and you run the risk of being ripped off and robbed.
Naturally, you also want to find a broker that you feel comfortable using, that offers fair fees, and that will help you improve your efforts with educational material. In addition, there are hundreds of other factors that set apart the best brokers from the rest. You can read more about this in one of our many broker comparisons and guides.
All forms of trading are associated with some financial risks and if you don't have the finance to support your trading, you should never get started. The golden rule of online trading is to "never invest money you cannot afford to lose".
This means that you have to audit your financial situation and based on that audit set a trading budget. Now, the goal of having a budget is to always stick with it in order to avoid putting yourself in a financially decadent situation.
Lastly, online trading is not easy by any stretch of the imagination. In fact, as many as 80% of all speculative online traders end up losing money in the long run.
Due to this, it's your job to ensure that you have proper knowledge and understanding of online trading. You can learn trading in many ways such as through courses, books, and videos. However, most top-tier online brokers provide excellent educational material and demo accounts to help fine-tune your skills.
Acquiring knowledge is time-consuming and not something that you're ever "done" with. Even the most successful investors and day traders are continuously improving their knowledge and optimizing their strategies.
Registering with an Online Broker – Step by Step
Sooner or later you will have to register with an online broker. The process is quite straight-forward, but it requires you to complete a set of specific steps such as verifying your identity.
Therefore, we want to walk you through the process and prepare you for when you're about to get started with online trading.
Visit the Broker – once you've found a broker that you want to start using, you need to visit its website or download the app. There you should find a button that takes you to registration, for example "Register", "Sign up", etc.
Provide Personal Information – next step involves you providing the broker with all the information they need to create your account. This is similar to signing up with other online services and you will have to provide name, address, email, phone number, etc. Since brokers provide financial services, you will also have to provide details about your income.
Knowledge Test – when trading online, you will be using leverage and margin which increases the risk. Because of this, you need to answer a series of related questions which is then used to determine the level of leverage that you will gain access to.
Verification – before you can withdraw funds and start trading, you are obligated to verify your identity. To do this, you submit a copy of your ID (passport, driver's license, or national ID) as well as a recent utility bill or bank statement clearly showing your address.
First Deposit – once the broker has verified your identity you're ready to make your first deposit and start trading.
Different Types of Online Trading – Learning How to Trade
We come to understand that one of the most confusing parts about online trading – especially for complete beginners – is the different ways you can trade. But there is no need to worry because the differences are actually quite clear. See more below.
How to Trade CFDs
Contract for Differences (CFDs) are important to understand since it's the most common way for online brokers to offer access to financial markets. A CFD is a speculative financial instrument based on an underlying asset meaning it can be applied to any market. There are, for example, CFD stocks, CFD cryptocurrencies, and CFD currency pairs.
Being the fact that CFDs are speculative, you will never have ownership of the underlying asset that you're trading. Instead, your job is to predict whether the asset will increase or decrease in value, and buy the corresponding CFD.
There are many benefits to trading CFDs, one of them is that it allows you to trade assets you otherwise couldn't afford. If you want a whole Tesla stock you will have to invest more than £1,000 but with CFDs, you can trade the same stock and market conditions for an amount that you see fit.
Learn more about UK CFD Brokers and UK CFD Trading Apps in our other guides.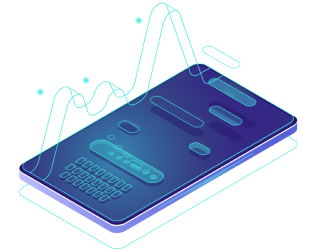 How to Trade Stocks
Stocks are perhaps the most well-known financial instrument in the world of trading. If you want to know more about stocks, please refer to our stock guide.
When trading stocks – or shares as they're also called – you purchase fractions of a company. If you purchase enough of the right type of company stock, you will get voting right in company decisions as well as regular dividends.
When trading online, most traders opt to trade stocks as CFDs as it's easier, more readily available, and oftentimes much cheaper.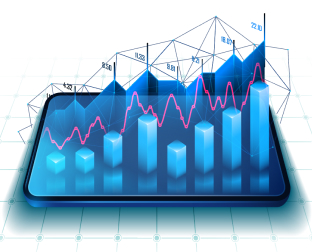 How to Trade Forex
Forex, FX, foreign exchange, currency trading – we find many names for the things we love. Forex trading is the act of trading currency pairs and trying to make a profit from the changes in exchange rates between the two currencies.
FX is extremely popular and the market is decentralized and available across the globe. It's also the biggest financial market by far, with a daily turnover of more than $6 billion during 2020.
The forex market is typically divided into:
Major Pairs – all the major currencies such as EUR/USD and GBP/USD
Minor Pairs – include currency pairs such as GBP/CAD, GBP/JPY, and EUR/GBP
Exotic Pairs – include all other currencies, for example, SEK, TRY, and DKK
Learn more about UK Forex Trading Apps and UK Forex Brokers in our other guides.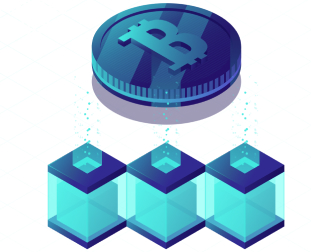 How to Trade Crypto
In the early days, cryptocurrencies were only for "nerds" looking for decentralized and anonymous ways to spend money online. Today, the cryptocurrency market is a major financial market with a multi-billion market capitalization and daily coverage in financial news across the world.
Cryptocurrencies can be traded physically, ie. by purchasing bitcoin and selling them to another person. However, they are more commonly traded using a cryptocurrency exchange or a cryptocurrency broker. Several top brokers offer unique cryptocurrency products such as crypto indices, crypto pairs (traded like FX) as well as services such as cryptocurrency copy trading.
We always recommend that you use a broker since they are licensed and regulated by governments, which cryptocurrency exchanges are not. This means that an exchange has no legal obligation to protect you and your funds.
Our team of financial experts has spent hundreds of hours researching all the best cryptocurrency brokers and you can find detailed comparisons on this website.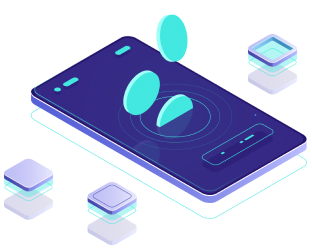 How to Invest Long-term
Long-term investments are a subject that we have touched on a couple of times in this guide. You must understand the differences between long-term investments and online trading since they are two vastly different concepts.
Long-term investments are investments that you plan on keeping for 5+ years. These investments are placed with long-term goals and often increase slowly in value. Popular instruments to invest in are stocks, cryptocurrencies, bonds, and exchange-traded funds.
Trading, on the other hand, is investments placed with short-term goals. A day trader can often place several trades in a single session, keeping each position open for a few minutes at the most.
Because of these differences, we recommend that our users combine investments and trading.
To learn more about long-term investment apps, please read our other guides.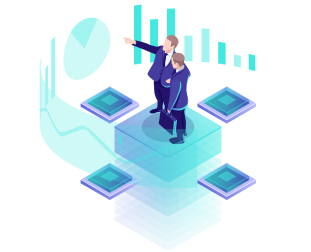 How to Spread Bet
Lastly, we want to mention spread betting. This is also a speculative type of trading similar to CFDs. As the name suggests, spread betting is a combination of trading and betting. To keep it short, your objective is to bet on financial instruments' market movements.
As you probably know, betting is tax-free in the UK and, luckily enough, spread betting falls within the requirements. In other words, spread betting is an excellent way to trade online without having to pay taxes, thus pocketing more of the profits.
Conclusion
This is one of our most basic online trading guides. Our intention was only to show you how to start trading online. Now, it's up to you to get started. As mentioned, you need to find a reliable broker and set a strategy for your planning.
And remember that online trading is associated with risk, so please be careful and don't hesitate to contact us if you have any questions.