In the sphere of derivatives trading, there are two uncrowned kings: CFD trading and spread betting. These two methods of trading share many similarities but are also vastly different from each other. Therefore, we've decided to straighten things out and clarify the difference between spread betting and CFD trading.
To do this, we will outline the foundation of both types of trading as well as the advantages and disadvantages. Then, we compare the two and provide insight into which method of trading is better in which situation. To help you get started, we've also listed the best brokers for CFDs and spread betting respectively.
So without further ado, here is our breakdown of spread betting vs. CFD trading.
CFD Trading – Widely Available and Exciting
CFD is short for Contracts for Difference and as the name suggests, it's a contract-based form of trading. This means that each trade is based on a contract between you (the buyer) and the broker (the seller). In turn, the contract stipulates the terms of the trade, ie. the price of the asset as well as any relevant time frames.
Now, as mentioned earlier, CFDs are speculative meaning that you speculate on price movements rather than invest in assets. In other words, your CFD contract is based on the price of an underlying asset that you never own. There are many benefits to this, mainly that you can trade with any amount that you see fit and you're not forced to invest the amount that said assets are worth. For example, if you want to trade Apple Stock you don't have to buy a full stock for 150+ dollars and, in addition, CFDs are almost always commission-free.
Another great benefit with speculative trading such as CFDs is that this method can be applied to any market. This means that you can trade stocks, forex, commodities, indices, ETFs, cryptocurrencies, and more as CFDs. Due to this, CFDs have become incredibly popular and are offered by every top-tier online broker on the UK market today.
To learn more about CFD trading, please check our complete guide to CFD Trading.
Pros
Trade any asset from shares and forex to cryptocurrencies as CFDs
There is a vast number of leading online brokers that offer CFDs
You're able to trade with any amount you see fit without paying commission
Cons
Speculative trading means you'll never own the asset you're trading, thus you won't be paid dividends, etc.
Instead of commission, you pay spread for each trade and the spread can vary vastly from broker to broker
CFD trading – especially with leverage – is associated with high risks
Top 3 CFD Brokers
If you're planning to start trading CFDs, your first objective is to find a reliable and licensed broker to trade with. Our team of experts has spent countless hours testing, reviewing, and auditing all the top brokers in the UK, and below, you can read more about the top three.
*Please note: only ever use a broker that is regulated and licensed by the Financial Conduct Authority (FCA) – the governing body tasked with safekeeping the UK financial markets.
1. eToro – Your Copy and Social Trading Broker
eToro is the legendary online broker that made a copy and social trading a global trend. For years, eToro has paved the way for other brokers and trading platforms looking to offer copy trading.
This multi-asset broker provides access to a range of markets but the main focus is on stocks and cryptocurrencies as CFDs.
Keep in mind that eToro is known for its high spread and minimum deposit level which, unfortunately, makes the broker unavailable to traders with a smaller budget.
2. IG Markets – Well-established Financial Institution
IG Markets is owned and operated by IG Group which is an FTSE 250 company with more than 40 years of experience in investments and trading. With more than 17,000 assets on offer through several platforms, this broker has something for everyone.
IG Markets is mainly a CFD and forex broker but it also provides spread betting, Direct Market Access, tools designed specifically for professional day traders, and copy trading features.
If reliable is what you're looking for, then IG Markets is a great CFD and spread betting broker for you.
3. Plus500 – A Simple Interface Aimed at Professionals
*Illustrative prices
Plus500 is an online brokerage offering a scaled-down trading platform aimed at professional traders. Through designing and developing the platform in-house, Plus500 has managed to create an incredible tool based on their customer's preferences.
With Plus500, you can trade 2,000+ assets in several different markets including forex, stocks, and cryptos** as CFDs. Over the years, Plus500 has also made a name for itself for its mobile trading platform that is constantly among the highest-rated trading apps in both Google Play and the App Store.
What's more, Plus500 is fair in its pricing with competitive spreads across the board.
**Availability subject to regulations
Spread Betting – Tax-Free and Similar to Sports Betting
Spread betting is, as mentioned, also a form of speculative trading. However, unlike CFD trading which, in many ways, mimics Direct Market Trading, spread betting shares more similarities with sports betting.
This means that instead of signing a contract with a broker regarding the value of an underlying asset, you are betting on the asset's price movements. Your job is to figure out if the price of an asset is going to increase or decrease and then place a bet representing your prediction. Similar to CFDs, spread betting can be applied to any financial market from forex and shares to commodities and cryptocurrencies.
The similarities with sports betting provide many benefits, especially in the UK. Firstly, sports betting is extremely popular in the UK and many of the strategies can be applied to spread betting as well. Secondly, because of the similarities with betting, spread betting is completely tax-free in the UK, regardless of how much you're trading for.
Pros
Spread betting is completely tax-free in the UK regardless of which market you're betting on
Experience from sports betting will help you grasp the basics of spread betting on financial markets
You can spread bet any asset or market that you want to, from massive stocks and major currency pairs to penny stocks and rare commodities
Cons
Spread betting is often a high-risk, low-reward endeavor
All forms of gambling pose certain risks of addiction
Not as many brokers offer spread betting as CFD trading, thus your options are more limited
Top 3 Spread Betting Brokers
1. Pepperstone – One of the World's Leading Spread Betting Brokers
Pepperstone is an Australian-based online broker providing a great spread betting platform. Access to MT4 and MT5 as well as a variety of automated trading tools and top-tier graphs will help you develop efficient spread betting strategies.
Spread bet currency pairs, shares, commodities, and indices and if you want to, you can make use of Pepperstone's forex and CFD offerings as well.
As icing on the cake, Peppersone has a £0 minimum deposit allowing you to start trading with an amount that fits your budget, making Pepperstone an attractive spread betting broker for beginners.
2. SpreadEx – Top-Level Broker for Financial and Sports Betting
SpreadEx is a broker that's fully committed to offering the UK's best betting services. Whether you want to bet on popular sports, political events, or financial markets, SpreadEx will help you.
SpreadEx's main product is financial trading through spread betting and CFDs, and with a history that spans back to 1999, SpreadEx is one of the more experienced brokers in the field.
Similar to many online brokers, SpreadEx supports MetaTrader 4, MetaTrader 5, and cTrader, allowing you to pick the platform that you feel most comfortable with.
3. Capital.com – Solid Derivatives Broker with a Long Track Record
Capital.com is an online derivatives broker for those that want to keep all their trading-related services under one roof. With outstanding trading platforms, both CFDs and spread betting, 4,000 instruments to choose from, trading courses, and an award-winning trading app, this is a top-tier broker in its truest form.
Spread betting with Capital.com is only available to UK-based traders and it provides you access to 3,000 instruments for a mere £20 minimum deposit. In addition, you can make use of industry-leading analytic tools including TradingView.
CFD Trading vs. Spread Betting – The Final Verdict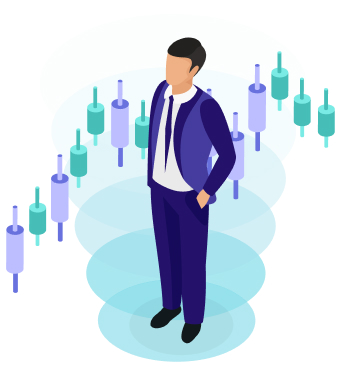 As explained, many factors are shared between spread betting and CFD trading. And even though there are some differences between the two methods, it's hard to compare them with each other, at least in terms of which method is the best.
Generally, CFDs are offered on more instruments than spread betting, meaning that you will have many more options to trade. At the same time, spread betting is tax-free in the UK which will help you save quite a lot of your profits that the government would otherwise claim.
We also want to clarify that many traders combine CFD trading with spread betting to make the most out of every opportunity.
The point we're trying to make is that, in the end, it is up to you to pick the method that you think will suit you the best. And if you're new to trading, we suggest that you open a demo account with any of our recommended brokers and take it for a spin. That way you can quickly get a grip of which form of trading is right for you: spread betting or CFDs.
In addition, we have created several in-depth guides about different types of trading and investments. So if you feel like you need more context before making your decision, please refer to our resource of trading guides.